Honeydew – Dir Devereux Milburn Talks Historical, Horror Inspiration
Devereux Milburn came a long way from his work on shorts to directing his first feature film in Honeydew. The story follows a young couple, Sam and Rylie, played by Sawyer Spielberg and Malin Barr, respectively, out on their own seeking refuge with a mysterious farmer and kin. Little does the couple know; they'll be in their fight for their lives and sanity. I spoke with Milburn about how he took the project on from Dark Star Pictures.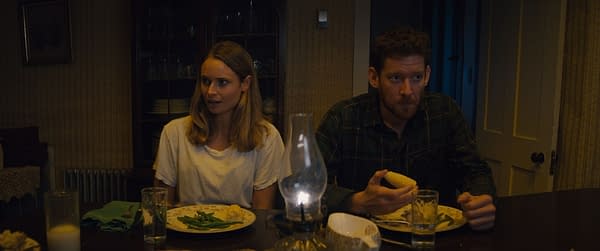 "I had been writing a feature adaptation of the George Saunders script called the 400-Pound CEO at the time for almost two years," Milburn recalled. "This was in 2017, and I was getting a little anxious about the fact that I hadn't really directed anything in over a year. When I was sort of just scrambling to figure out how can I get this other film off the ground, Dan Kennedy, who shot and co-produced the film, texted me and asked, 'Would you like to shoot a horror feature next month?' I immediately said, 'Yes.' I was dubious as to whether or not we'd be able to get that done in such a short period of time. We were initially going to be a few friends out acting and some crew going to work for free meals. It quickly became something more elaborate. He sent me an outline that was basically a couple on a camping trip. They basically went from being sort of a creature film to what it wound up being, which is somewhat of a body horror backwoods thriller, and an inspiration for the fungus came while I was right in the beginning stages of writing a draft."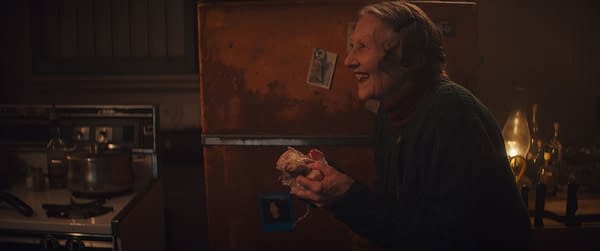 How a Real Plague Influenced Honeydew
Fortunately, some creative inspiration came in the form of a mid-20th century tragedy. "A friend of mine sent an article about mass poisonings in a small French village in the 1950s called Pont-Saint-Esprit, where a large portion of the residents of the town became infected by ergot, which is a fungus commonly found on rye," Milburn explained. "People were developing gangrene, having hallucinations, going insane, and being committed to asylums. I was amazed this happened as recently as the 1950s. I was also struck by the idea that it could be really effective through-line that could connect this couple to the land, the landscape, the setting, and connect them to someone who lived there who sort of took them in and gave them shelter and seemed like a benign force, but who actually was infected by the fungus."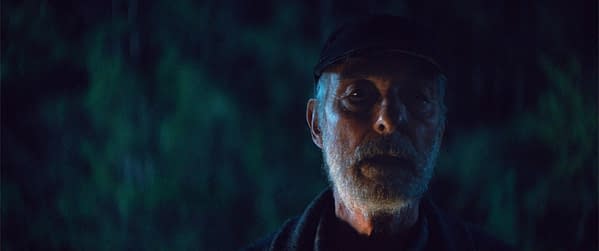 For Milburn, shifting from his shorts to a feature-length film proved a dramatic change. "The biggest difference is obviously length and preproduction," he said. "Every aspect of getting a film off the ground requires more people, time, and money. I obviously hadn't really experienced that before. I'd also expected the scale of the film as a very in-depth process in all phases of production. It is independently made. We made it for not a huge budget, and I think my reference being the short format stuff that I worked on did come in handy in that there is a bootstrap effect to working on a small film, whether it's a feature or a short. You get used to working with what you have. We had a fair amount of resources. We were lucky with the cast we have and the locations we got. [We were] lucky in a lot of respect and a great crew. I think the biggest challenge is that basically all the difficulties you have, the challenges you face making a short film are magnified by a thousand when it becomes a feature project."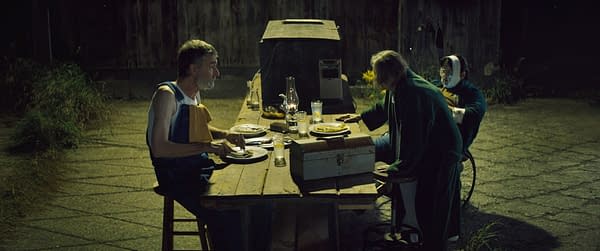 Milburn loved the way his leads played off of each other. "We cast Malin about a week or two before we cast Sawyer," he said. "After reading with her, they just had instant chemistry. It was obviously one that's born out of this conflict that these characters are experiencing borne out of the frustrations they feel for one another. From the jump, they just really clicked and were able to sort of work in this comedic effect." In addition to the breakout of ergot, the director also inspiration from horror legends like Tobe Hooper, Ken Russell, Robert Wise, Nick Rose, and Georges Franju.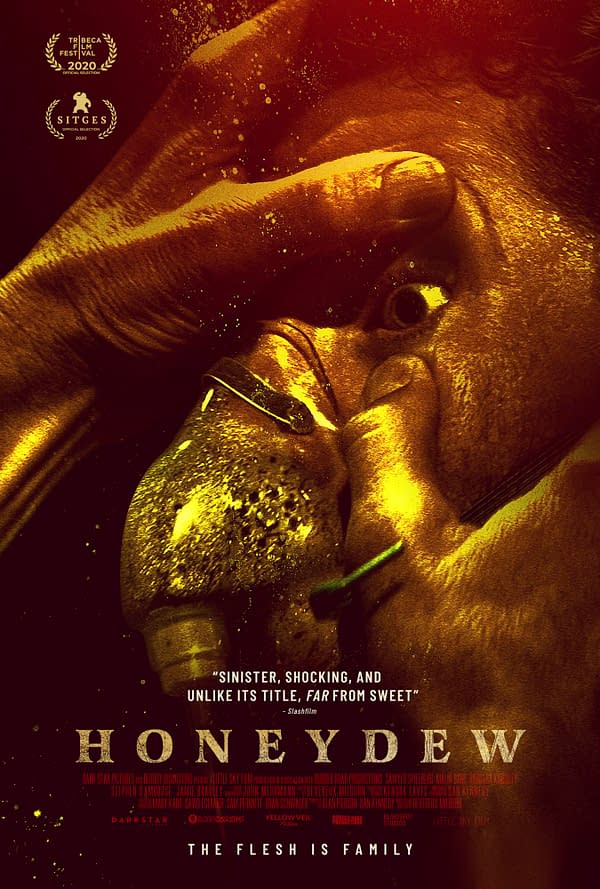 "Dan is from New England, and this sort of key concept was at first borne out of proximity and convenience," Milburn said. "We knew that it would be close. If we shot there, it would be easier to get to. It wouldn't be a complicated location. In terms of aesthetics, I would say Texas Chainsaw. I'm definitely a huge fan of Tobe Hooper and of the franchise as a whole. It was more of a subconscious influence. The biggest horror influence for me was films like Eyes Without a Face. The Devils is a big one. The Haunting always, since I was a little kid, scared the crap out of me and definitely drew a lot from that. Robert Wise…a lot of the sort of horror-thriller genre stuff that he did in the 60s and 70s, like Audrey Rose and Rosemary's Baby, were always huge ones, especially in terms of camera, color, and how the color changes. Don't Look Now is always a big sort of reference point in terms of the sort of warped and vintage quality in the texture of the film and wanting to sort of creating a sort of warm, almost putrid effect." Honeydew, which also stars Barbara Kingsley and Stephen D'Ambrose, is available on VOD, Digital HD, and DVD.