Hulk Hogan Reflects on "Being in the Wrong Place at the Wrong Time", "Saying the Wrong Words"
Hulk Hogan has an interesting way of describing things, doesn't he? The Hulkster was recently inducted into the Boys and Girls Club Hall of Fame, and he used the opportunity do some much-needed reflection on the incident that led to his firing from WWE in 2015.
"With this foundation, I can be accountable," Hogan said during his induction speech. "I can learn from my mistakes and I can move forward. And what's so cool now is working with the Boys Club, I have a chance to help these kids not make the mistake I made, being at the wrong place at the wrong time or saying the wrong words."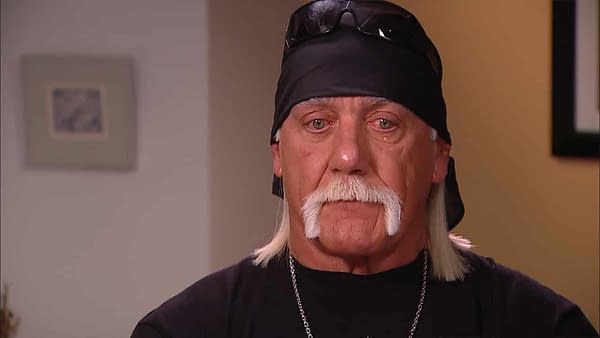 Of course, it seems unlikely that members of the Boys and Girls Club will find themselves in exactly the same sort of "wrong place," which in Hogan's case was having sex with the wife of Florida radio shock jock Bubba the Love Sponge, at the "wrong time," which was in this case while the encounter was being secretly recorded on video, and saying the "wrong words," which in Hogan's case was a racist diatribe complaining about his daughter sleeping with "n-words." And of course, a member of the Boys and Girls club would further need to have tape of that racist rant leaked in a tabloid while suing an online gossip site with money provided by conservative Paypal billionaire Peter Thiel, if they were to make exactly the same "mistakes" Hogan made. Hashtag #reallife indeed. Hashtag #leadership.
Regardless, this lackluster apology is likely the first step in rehabbing Hogan's image ahead of a WWE return, which we've recently discussed in-depth here. What do you think? Has he made amends yet, brother?