Hunger Games: Ballad Of Songbird & Snakes Film Dated For 2023
Hunger Games fans, you have something to be excited for. Lionsgate just announced that the release date for the next big screen film set in the universe will come on November 17th, 2023. That also means that they need to go into production asap to make that date. This will be an adaptation of The Ballad Of Songbirds and Snakes, the prequel book that was released in 2020.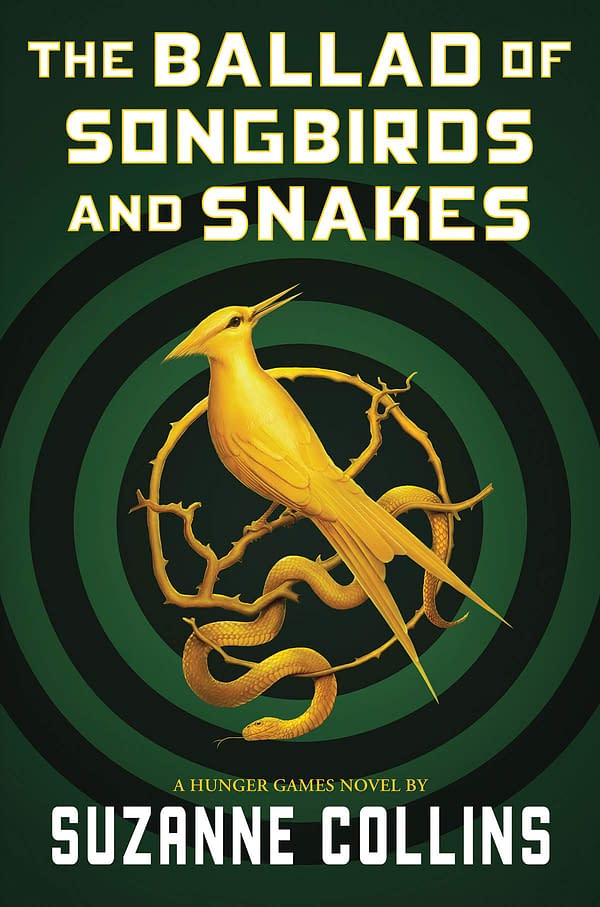 Hunger Games Casting Should be Done Soon
Songbirds and Snakes "will focus on Coriolanus Snow at age 18, years before he would become the tyrannical President of Panem. Young Coriolanus is handsome and charming, and though the Snow family has fallen on hard times, he sees a chance for a change in his fortunes when he is chosen to be a mentor for the Tenth Hunger Games… only to have his elation dashed when he is assigned to mentor the girl tribute from impoverished District 12." That is fertile ground for intrigue for sure, as Snow is a character worth exploring. One wonders what may have happened in this Hunger Games that set him on the path he ends up on.Lionsgate is undoubtedly excited, as you can tell from Lionsgate chairman Joe Drake had this to say when Lionsgate got the rights: "Suzanne's new book has been worth the wait. It offers everything fans could hope for and expect from The Hunger Games while also breaking new ground and introducing an entirely new canvas of characters. The Ballad of Songbirds and Snakes is creatively thrilling and takes this world to complex new dimensions that open up amazing cinematic possibilities. We're thrilled to reunite this filmmaking team with this very unique franchise, and we can't wait to begin production."

The Hunger Games films took in almost $3 billion at the box office, so it makes perfect sense that they would be chomping at the bit to get this in front of cameras. How much of that can be attributed to Jennifer Lawrence and her role as Katniss can be debated, and as they got into the material from the third book, the grosses dropped off. Nobody really liked the third book, and the decision to split it into two films was a bad one. Maybe after some time away, they will return to the Hunger Games with fresh eyes.