IMAX Shares New Exclusive Artwork for Shazam!
The marketing push for Shazam! continues as the release date gets even closer. People were very worried just a few weeks ago but it looks like Warner Bros. is far from ashamed of this latest entry in the DC universe. The social media embargo is down and plenty of critics are praising the film, there are early screenings being hosted by Fandango, and we have a ton of new footage and pictures coming out. The latest one is a piece of art from IMAX to say that IMAX is the place to see this latest superhero movie.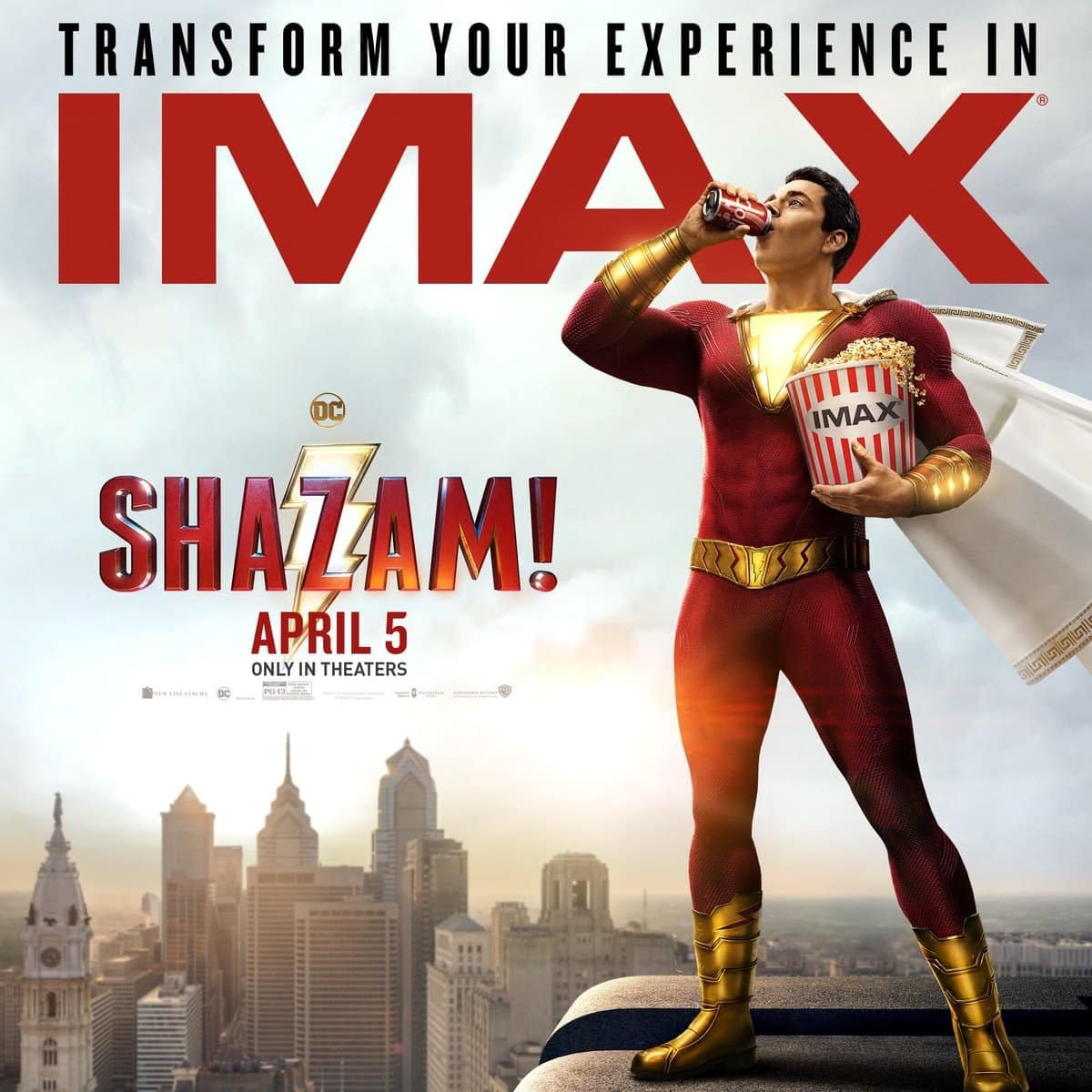 Warner Bros. scored their second big win late last year with Aquaman which has grossed over a billion dollars worldwide. No one expected that movie do that well and now they have another movie which could do extremely well for them on the way. Is Shazam! going to be as big as Aquaman? Who knows, no one thought Aquaman was going to be as big as it was so anything could happen.
Summary: A boy is given the ability to become an adult superhero in times of need with a single magic word.
Shazam!, directed by David F. Sandberg, stars Zachary Levi, Mark Strong, Grace Fulton, Faithe Herman, Jack Dylan Grazer, and Asher Angel, and will be written by Henry Gayden and Darren Lemke. It will be released on April 5th, 2019.