Incredibles 2 Sets an Animation Pre-Sale Record
Incredibles 2 is almost upon us and it looks like the sequel to the best Fantastic Four movie to the best movie Pixar has made has set a new record. According to The Hollywood Reporter the pre-sale numbers are the highest that there has been for an animated movie and it is on track to do $140 million its opening weekend. That would surpass the previous record holder, Finding Dory from two years ago, which was $136 million.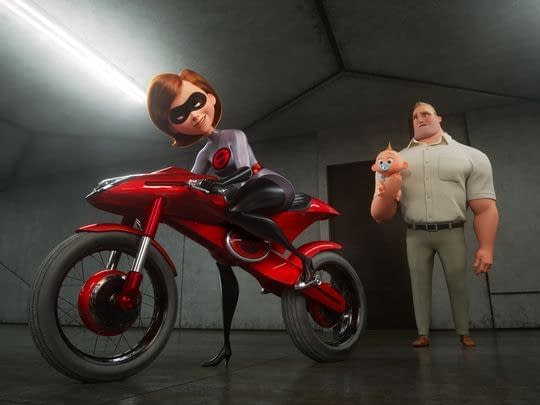 While the reviews are still embargoed, look for ours on Monday, right now the buzz coming out the pre-screenings is very positive. These ticket sales point to a high demand; there is an entire generation of kids where these could be the superheroes they look up to. This weekend is going to be interesting and (hopefully) worth the wait for excited fans.
Summary: Bob Parr (Mr. Incredible) is left to care for Jack-Jack while Helen (Elastigirl) is out saving the world.
Incredibles 2, directed by Brad Bird, stars Craig T. Nelson, Holly Hunter, Sarah Vowell, Huck Milner, Jonathan Banks, and Samuel L. Jackson. It will be released on June 15th.