Instagram Account Hellbent On Spoiling Logan Movie [SPOILERS]
Instagram user @wponx is on a holy mission to spoil the upcoming Fox film Logan through a series of stylish black and white photos, according to a report from possible collaborator and Walking Dead click farm ComicBook.com. For the past six weeks, the account has steadily rolled out photo after tastefully filtered photo from Hugh Jackman's final Wolverine movie, with the apparent goal of revealing all of its secrets before the film hits theaters on March 3, 2017.
The latest photo may possibly, according to ComicBook.com's blatant headline, spoil the fate of Professor X during the film. It shows a car door riddled with bullets:
This appears to be the same car Charles Xavier is riding in the back seat of during the trailer, and the movie supposedly features a funeral scene, a fact sourced from ComicBook.com's own speculation from a clickbait article featuring screencaps from the trailer.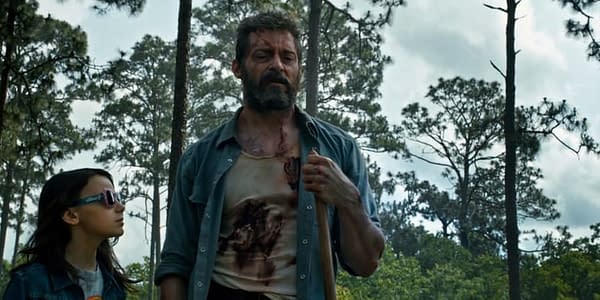 Any astute reader can put two and two together and figure out that Patrick Stewart's character dies during the car chase and is buried by Wolverine, unless the bullets miss, in which case he might not die, though it's possible Xavier dies some other way and is still being buried in the scene from the screencap, or perhaps even that is actually someone else being buried, but Xavier does or does not die independently of that scene entirely. It's definitely narrowed down to six or seven concrete possibilities, each of with is probably worthy of its own keyword-rich article.
What other important plot points will @wponx spoil before Logan is released? We'll be sure to keep you updated as long as the news cycle remains slow. In the meantime, why not watch the trailer again, and post any speculation that might be reworked as a rumor article in the comments below. We'll pick the best five and write them over the next week when we're low on stories.