Posted in: Interview, Movies, Podcasts, Shudder | Tagged: Attachment, Castle Talk, Gabriel Bier Gislason, interview, podcast
---
Podcast: Attachment Is A Sweet Queer Demon-Possession Romance
Castle Talk had a chance to speak with Gabriel Bier Gislason, the writer and director of the new horror film, Attachment.
---
In this episode of Castle Talk, Jason chats with Gabriel Bier Gislason, writer, and director of the new horror film Attachment. The film streams exclusively on Shudder starting this month.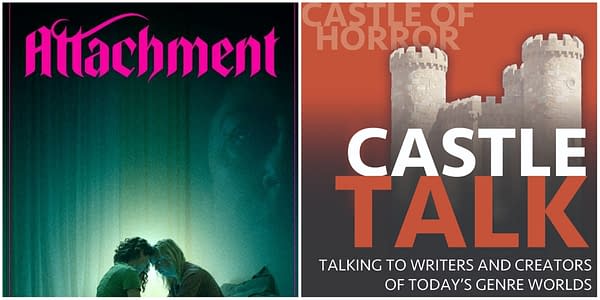 Say the producers about the film:
Shudder presents Attachment, the feature debut from Denmark-based writer/director Gabriel Bier Gislason, a horror romance steeped in Jewish folklore. Maja (Josephine Park), a Danish has-been actress, falls in love with Leah (Ellie Kendrick), an academic from London. After Leah suffers from a mysterious seizure Maja returns with her to her childhood home. There, she meets Leah's overbearing mother, Chana (internationally acclaimed Danish actress Sofie Gråbøl), a woman who could hold dark secrets.
The film stars Josephine Park (Baby Fever), Ellie Kendrick (Game of Thrones), Sofie Gråbøl (The Killing), and David Dencik (No Time To Die).
The film is a unique and often funny mix– a sweet lesbian Jewish/gentile romance and demon possession movie all rolled into one. The pleasantness of the romance–which starts with a classic meet-cute at a bookstore–makes the horror all the more effective, when Maja (Park) goes home with Leah (Kendrick) to visit Leah's mother (Gråbøl) and realizes the family is haunted by an evil entity.
In the chat, Gislason says he crafted the story loosely based on the relationship stories of Park, who is a close friend, but decided to flavor the film with details from his own Jewish culture. He wanted to do for Jewish culture what films like The Exorcism did to Christian lore. The result feels equal parts terrifying and winsomely affectionate, especially with the often-hilarious interactions between mother and daughter. Gislason also talks about how he felt fortunate to receive help from the Danish Film Institute's New Danish Screen, giving him some room to experiment.
Listen here:
Listen on YouTube:
Check out the Trailer:
---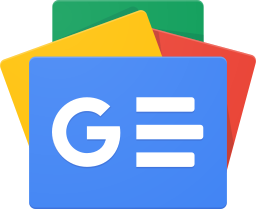 Stay up-to-date and support the site by following Bleeding Cool on Google News today!