'IT: Chapter 2': First Trailer Will Drop Thursday, as Revealed in Times Square
IT: Chapter 2, the highly anticipated follow-up to the 2017 horror juggernaut, will debut its first trailer this Thursday. As you can see below, the announcement was made low-key and very cleverly in New York's Times Square earlier today. (Credit to Facebook user Matthew Cody for the video)
The return of Pennywise was assured not only when the title card to the first film revealed that it was only Chapter 1, but when the film opened to a horror and fall record of $123 million, on its way to a $700 million worldwide gross. The sequel will follow the book and original mini-series in telling the story of the adult versions of The Loser's Club 27 years after the events of the first film.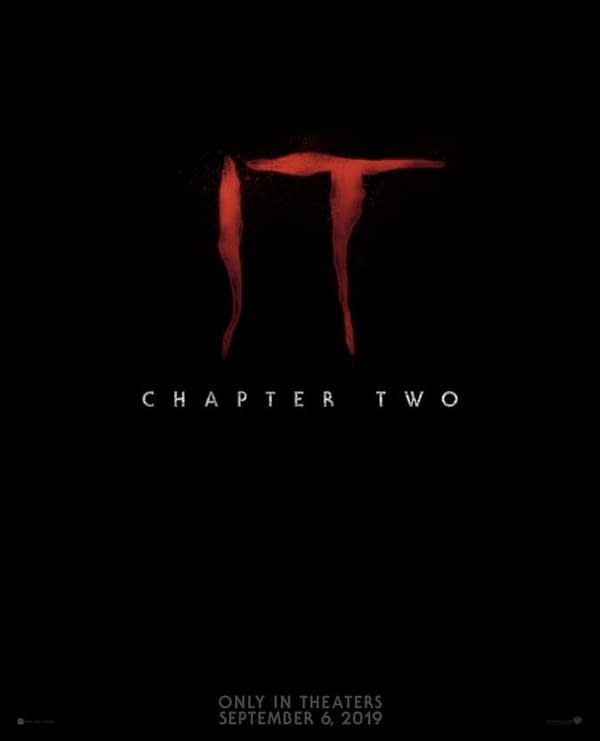 IT: Chapter 2 will star James McAvoy as Bill, Jessica Chastain as Beverly, Bill Hader as Richie, Isaiah Mustafa as Mike, Jay Ryan as Ben, James Ransone as Eddie, and Andy Bean as Stanley, all the adult versions of The Loser's Club. The kid's will also return- Jaeden Lieberher as Bill, Sophia Lillis as Beverly, Finn Wolfhard as Richie, Chosen Jacobs as Mike, Jeremy Ray Taylor as Ben, Jack Dylan Grazer as Eddie, and Wyatt Oleff as Stanley. Bill Skarsgård will reprise his role as Pennywise. The film is again directed by Andy Muschietti.
IT: Chapter 2 hits theaters on September 6th.