Maybe by now you've watched one or both of the documentaries available via streaming service giants Netflix and Hulu about the disastrous Fyre Festival. Rapper Ja Rule played a big part in the early hype for the event, but has been strangely silent on his level of responsibility for the resulting catastrophe and fallout following the collapse of the high-profile festival.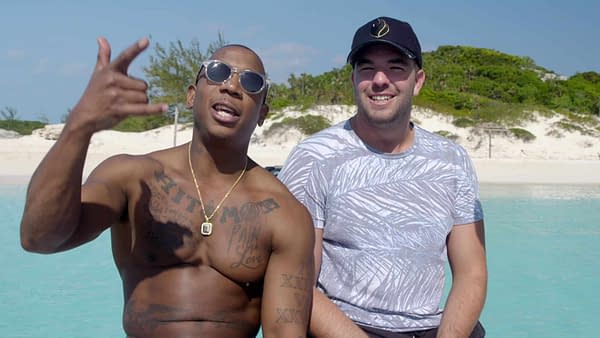 For what ever reason, the rapper took to Twitter to voice his opinions on both documentaries, joining the upper management teams from the event by NOT. TAKING. RESPONSIBILITY. for their part in the fraudulent, poor handling of the Fyre Fest.
I love how ppl watch a doc and think they have all the answers… 🤦🏾‍♂️

— Ja Rule (@jarule) January 20, 2019
And you still don't know shit… https://t.co/W2F3VdankQ

— Ja Rule (@jarule) January 20, 2019
Ja Rule continued, pointing out the already-discussed-at-length decision by Hulu's Fyre Fraud documentary filmmaker's choice to pay Fyre organizer Billy McFarland for his appearance in their film, and suggests the money should have gone to pay the Bahamian workers who still haven't received a cent.
[Editor's note: there is actually a crowd-funding campaign set up by Maryann Rolle, Bahamian caterer featured in Hulu's Fyre Fraud documentary, who heartbreakingly reveals the lengths she went to with her team to keep things going during the collapse of the event. It's already up to $96,000. *Update- at 8pm PST, the campaign hit the $125k goal, and is still climbing.*]
@Hulu PAID BILLY!!! That money should have went to the ppl in the Bahamas… @netflix PAID fuck Jerry who also did all the promo for the festival… 🤔 the docs clearly have Billy at fault but let's blame the rapper lmao ok…

— Ja Rule (@jarule) January 20, 2019
He's even saying he didn't earn a cent from the event. Yes, seriously.
I NEVER MADE OR GOT PAID ONE DOLLAR FROM FYRE… BUT EVERYONE ELSE DID!!! https://t.co/35fwx5iuvF

— Ja Rule (@jarule) January 20, 2019
I too was hustled, scammed, bamboozled, hood winked, lead astray!!!

— Ja Rule (@jarule) January 20, 2019
Watch both documentaries, and make your own decisions on whether or not you believe Ja Rule should be held to the same level of accountability as McFarland (currently serving 6 years in prison), or the social media PR company F*ckJerry and F*ckJerry Media for their part in the events that transpired under the banner of Fyre.
Enjoyed this article? Share it!