Jared Leto Says He Either Will or Won't Appear in 'Birds of Prey'
Oscar winning actor Jared Leto is no help right now with the ongoing question as to whether or not his version of the Clown Prince of Crime will be appearing in the upcoming Warner Bros. Pictures' Birds of Prey (And the Fantabulous Emancipation of One Harley Quinn). Namely, he can't seem to decide himself if he will, or if he won't.
"I would definitely play the Joker again. It all depends on the script and the circumstances as it always does," Leto revealed to Variety.
Could Birds of Prey have been that script and circumstance? "I don't think so. You'd have to ask them," he responded BUT THEN TOOK IT BACK by saying "Well, we'll see."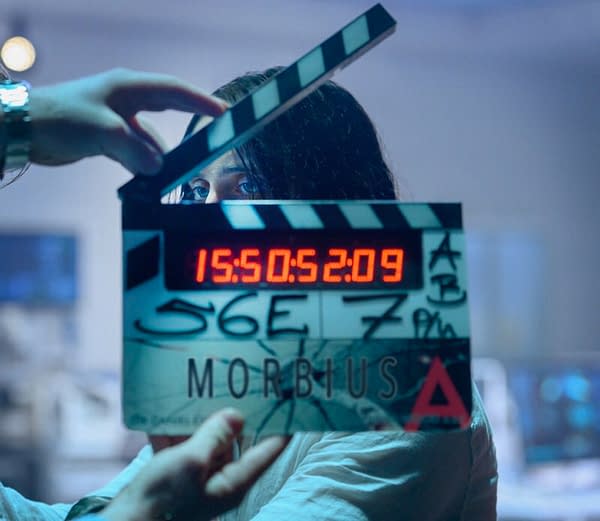 He could of course just be teasing and playing along with the game, as he does have another comic book property film coming up- Sony picture's Morbius, about Michael Morbius the Living Vampire from Marvel Comics' Spider-Man pages.
WB's Birds of Prey stars Margot Robbie as Harley Quinn, Rosie Perez as Renee Montoya, Jurnee Smollett-Bell as Back Canary, Ewan McGregor as Black Mask, Mary Elizabeth Winstead as Huntress, Chris Messina as serial killer Victor Zsasz, and Ella Jay Basco as Cassandra Cain.
Cathy Yan is directing, another example of how Warner Bros. Pictures gets it when it comes to female hero films, as this will be the third female-centric superhero film for the studio directed by a woman, whereas Marvel Studios has one, and she's co-directing with a man.
After splitting up with The Joker, Harley Quinn and three other female superheroes – Black Canary, Huntress and Renee Montoya – come together to save the life of a little girl (Cassandra Cain) from an evil crime lord.
Birds of Prey is set to hit theaters on February 7th 2020.