Posted in: Lionsgate, Movies | Tagged: john wick, keanu reeves
---
John Wick Producer On Keanu Reeves Hopes For His Character's Fate
One of the producers of Lionsgate's John Wick recently revealed that Keanu Reeves repeatedly wanted his character to die.
---
Keanu Reeves is now associated with one of the biggest action franchises in modern cinema after his enlistment in the John Wick universe – and there are no signs of its success slowing down any time soon. But, despite its popularity, the celebrated actor wasn't always certain he wanted his character to make it this far according to one of the recurring John Wick producers.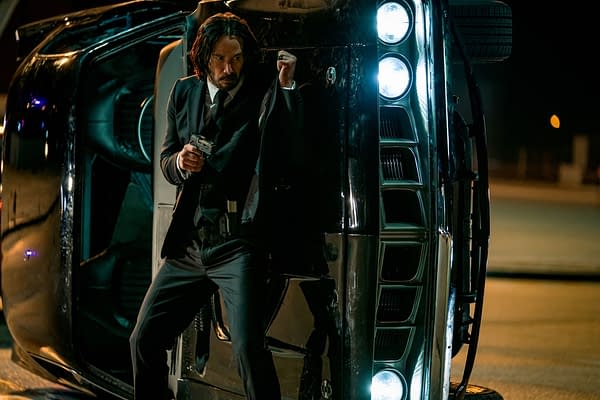 Keanu Reeves Wanted John Wick to Die (More Than Once)
In a conversation with Collider, John Wick franchise producer Basil Iwanyk discussed Reeves's initial desire for his character to meet his demise. Iwanyk explains to the publication, "After the second, third, and fourth movie, making these films is so exhausting and it destroys Keanu, physically and emotionally. By the end, he's always like, 'I can't do this again,' and we agree with him." Iwanyk then continues, "The guy is just a shell of himself because he just goes off and goes for it. He was like, 'I wanna be definitively killed at the end of this movie.' We were like, 'You know, we'll leave a 10% little opening.'"
We've come a long way considering that Reeves is now in talks for a fifth entry in the John Wick franchise, with director Chad Stahelski recently admitting, "Yeah, Keanu and I have talked. Keanu, if you ask him right now, 'Would you do John Wick 5?' He'd be, 'f–k yeah.' But then he'd look and go, 'Well, what is it? I have no f–king idea.'" Stahelski then elaborates, "That's all. Believe me. It's not like, 'We're going to figure it out today.' Like, look, man, we're going to do our other stuff for a little bit, but if I was driving in the car or if I was walking the dog and an idea hit me, within 30 seconds, I'd be on the phone to Keanu, and we'd be riffing."
Just by looking at the recent box office numbers that came with chapter four, I think it's safe to assume that most moviegoers are extremely thrilled he changed his mind, right?
---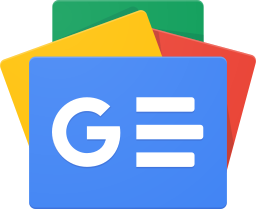 Stay up-to-date and support the site by following Bleeding Cool on Google News today!