"Jojo Rabbit" Shouldn't Be a Problematic Film for Disney
Recent reports suggest that Disney is concerned about Taika Waititi's edgy anti-hate satire, Jojo Rabbit, being distributed by Fox Searchlight.
Financially speaking, some of Fox's films have been disappointments. Understandably, one can understand this could lead to frustration. Fox Searchlight is an indie film label so their films aren't going to set the box office on fire. Moreover, some Disney executives have concerns about a film like Jojo Rabbit proving a problem for Disney audiences. I find this idea to be more troublesome in its own right. An edgy satire of this nature isn't exactly begging for the traditional Disney audience. Moreover, it's also not a film for children! Parents, you're welcome to bring your kids but at least be prepared ahead of time!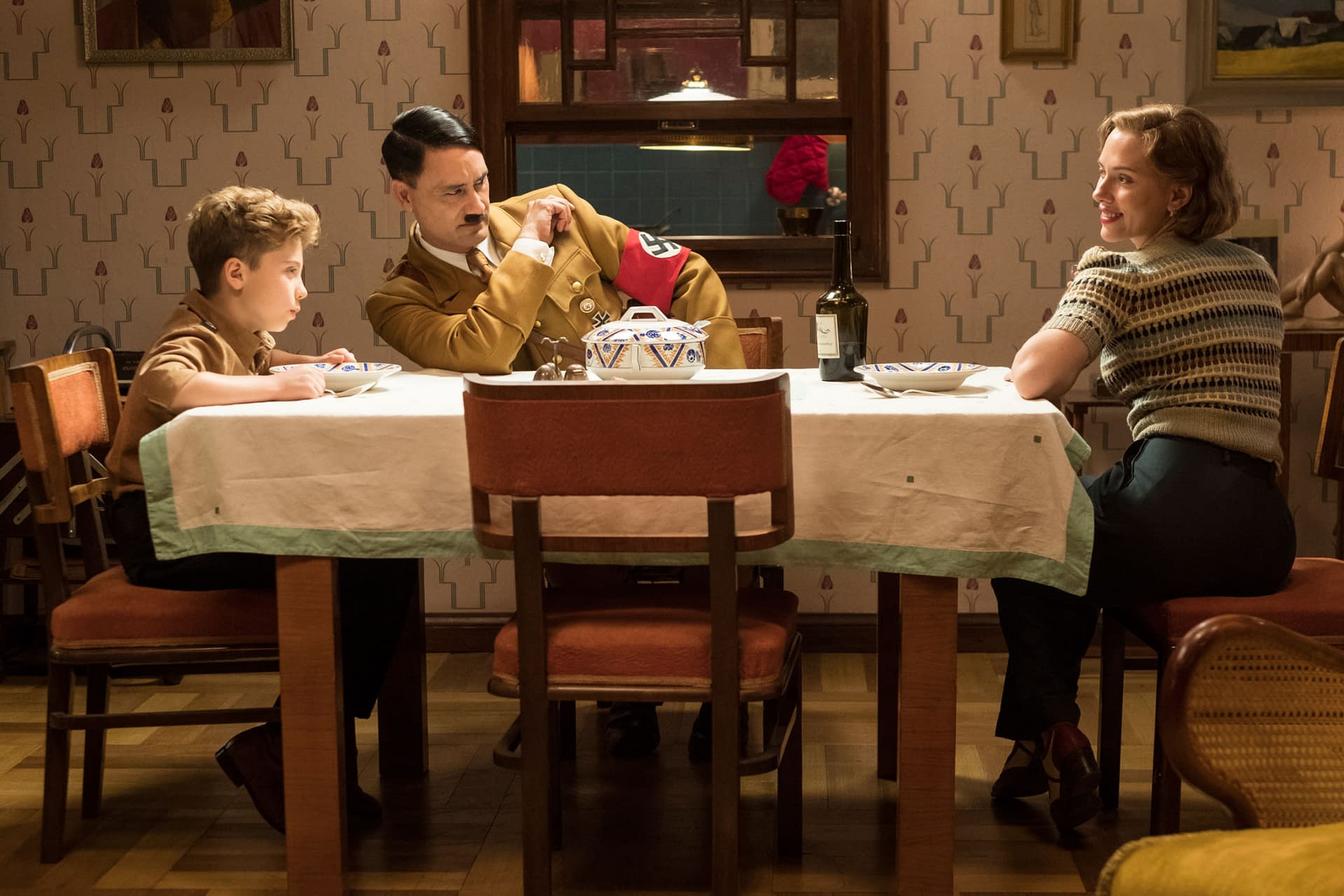 All of these reports of late–including the recent earnings calls–just go to show that Disney would rather play it safe with previous IP rather than take a chance on originality. Yes, some of the big titles flopped at the box office. Those flops have nothing to do with whether or not these films are of the Disney brand. They have everything to do with what audiences wanted. Also, some of it has to do with critical reviews. It should always go without saying that reviews can make or break a movie. This is exactly what happened with Dark Phoenix. Regarding Stuber, I'm guessing that people just weren't interested in a throwback 80s action comedy.
The following quote comes from Variety:
The scathing takedown of Nazism may, however, prove a little too edgy for Disney brass accustomed to producing movies suitable for parents and kids. Searchlight has started to screen the film for its new parent company. Halfway through one recent viewing one executive grew audibly uncomfortable, worrying aloud that the material would alienate Disney fans. His unease may have been over the film's cutting-edge satire, but it was also an expression of the culture clash taking place as the two studios embark on their new union.
Wait a minute! Disney executives have a problem with films that might not be targeted to children?!? Have they forgotten that they once owned Miramax for just over a decade? We're talking about the same studio that released films such as Pulp Fiction and Reservoir Dogs! Wouldn't those films also be problematic with the amount of violence? Just some food for thought.
The Disney brand alone has no bearing on whether or not I see a movie and I see a gazillion movies a year. What I care about is the quality of a film. The fact that Taika Waititi's name is attached to Jojo Rabbit already has me sold. Moreover, the film is a satire so of course, I'm sold on that point as well. The film will hold its world premiere during the Toronto International Film Festival. TIFF is one of several fests to kick off awards season. If I'm Disney, I would count on TIFF to build the film's hype.
Fox Searchlight will release Jojo Rabbit on October 18, 2019.