"Jojo Rabbit" takes home Grolsch People's Choice Award in Toronto
The recently premiered Jojo Rabbit has taken home the Grolsch People's Choice Award as the 44th Toronto International Film Festival comes to an end.
Following Sunday night's world premiere, the Taika Waititi-directed film received quite the standing ovation. One that would go on to last more than a few minutes. In receiving the 42nd Grolsch People's Choice Award, the honor comes with a $15,000 cash prize and a custom award. The second and third place runner ups were Marriage Story and Parasite, respectively.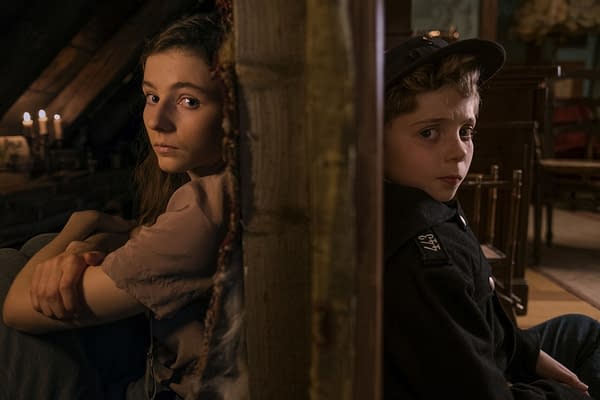 Taika Waititi not only writes and directs the film but also co-stars as a satirical version of Adolph Hitler. That being said, the real stars in the film are the young children who steal the show: Roman Griffin Davis and Thomasin McKenzie. Davis stars as Jojo Betzler, a young boy who is a proud member of Hitler Youth. McKenzie co-stars as Elsa, the Jewish teenage girl hiding in the attic. Other cast members include Rebel Wilson, Stephen Merchant, Alfie Allen, Sam Rockwell, and Scarlett Johansson. The film itself is based on a book, Caging Skies, written by Christine Leunens.
While the anti-hate satire was well-received by the Toronto audience, critics were decidedly mixed on the film. As of this weekend, the film was listed at 75% on Rotten Tomatoes from 55 reviews. We'll see what happens over the next month or so as more people get the opportunity to see the film. What is for certain is that the film now stands a better chance at taking home an Oscar nomination. It might not necessarily win the big prize but its chances at winning definitely increased following the TIFF announcement on Sunday afternoon.
Fox Searchlight Pictures will release Jojo Rabbit on October 18, 2019.