Jonathan Coachman has signed a new deal with WWE and will return to the announce team of Monday Night Raw, according to a breaking announcement from the company. Coachman worked for WWE from 1999 to 2008, when he left to pursue a career at ESPN, where he made an effort to include more WWE content on the sports channel. In recent months, Coachman, who left ESPN in 2017, has been very complimentary of Vince McMahon and his XFL plans, which hinted that we could soon see him join either WWE or the rebooted XFL.
Today, WWE announced on Twitter and WWE.com that Coachman has returned. He'll take Booker T's spot on the Raw announce team alongside Michael Cole and Corey Graves, with Booker T moving back to being a pre-show panelist and WWE ambassador. Coachman will start right away, so tune into Raw tonight to see his return.
It's good to see Coach back, but we're not going to pretend we won't really miss Booker T, who was the best part of Raw's commentary over the past year.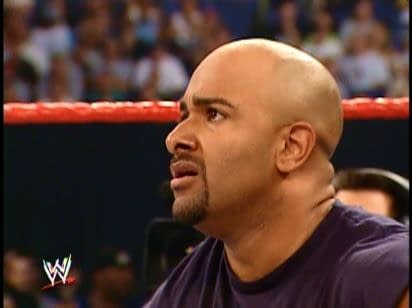 Enjoyed this article? Share it!