Posted in: Movies, Warner Bros | Tagged: film, justice league, Warner Bros
---
Justice League: All Of The Major Spoilers And Reveals
Justice League is here, so it's time to talk spoilers. The movie is not out yet, obviously, but now that the embargo is down, we can reveal some of the bigger things in this movie. If you don't want to be spoiled, do not read this article. Feel free to come back when you've seen the movie. If you don't care about spoilers, let's have a conversation. .
.
.
.
.
.
.
.
.
.
.
.
.
Green Lanterns Fought Steppenwolf: One of the major reveals that's going to have some sort of lasting effect from this movie was a reveal brought to us by a flashback. Diana is telling Bruce about the first time Steppenwolf tried to take over Earth. There was a coalition of forces where the Amazon, the Atlantians, and the humans all teamed up to take him down more than 5000 years ago. They had some help though and that was in the form of several Green Lanterns. We see them fighting on the battlefield and we even see one of them die. The ring removes itself from the fallen Lanterns finger and blasts off into space. It didn't appear to be any specific Green Lantern.
No Black Suit For You: There have been rumors from day one that we would be getting some form of the black suit Superman. Henry Cavill even teased it on his instagram. Well, if that was ever in the movie it was lost to reshoots. Superman does come back and he doesn't have longer hair or a different costume. It does look a little brighter but maybe that's just the cinematography.
No One Dies: Quite literally there is no a single significant death in this entire movie. There was speculation that Silas Stone could die but he doesn't. A few civilians die but no one else. Steppenwolf doesn't even appear to die. Wonder Woman breaks his axe and his Parademons attack him because he's afraid. Then a big portal in the sky that looks like the bifrost from Thor, also known as the Boom-Tube, opens up and his Parademon covered body vanishes. His helmet is left behind but he doesn't appear to die.

Something Darkseid This Way Comes: While The Avengers had Thanos lurking in the background no one really acknowledges him. Steppenwolf, however, is there to claim the planet for Darkseid and says that out right. The movie appears to be setting up Darkseid as our next villain but the set up feels both too obvious and somehow half formed as well.
Superman Lives (Obviously): We all knew Superman was coming back to life. The marketing, however, must be given credit for not spoiling that in trailers (for the most part). The footage we have seen of Clark in the field is not a dream as the trailer is cut but something that does happen which is really clever of them. Superman returns using a Kryptonian ship and the third Mother Box. Diana doesn't want to bring him back (Barry keeps mentioning "Pet Sematary" as a point of reference) but they all eventually agree. However, he is not right in the head. Superman attacks everyone before Bruce calls in Lois Lane. He flies her off and eventually gets his head on straight to join the battle at the end.
Superman Has A Personality For The Most Part: We don't get a lot of Superman but the little we do, at the end, makes it seem like they're trying to give him a personality finally. He makes a few cracks and does leave the entire battle with Steppenwolf to go rescue civilians with the Flash (HURRAY). Cyborg's CGI Face Is Not Distracting Because Something Else Is Worse: I've personally been very critical of Cyborg's look in this movie. There are a few moments where he doesn't look that great but compared to the other CGI face he looks fantastic. It appears that all of Superman's scenes were shot in reshoots because his face looks weird in pretty much every shot he's in. The movie had to infamously get rid of a mustache in post production and it is very, very obvious. He walks straight into the uncanny valley at times.
"Room For More": At the end of the movie we see Diana and Bruce taking what appears to be a wing of Wayne Manor or a building off of the ground to turn into a headquarters. Bruce points to the center of the room and says there's room for a big table and six chairs. Diana then says "and room for more" so it appears DC is keen to add more members of to the League.
Superman's Ice Breath: We haven't seen this version of Superman use his ice breath yet. It's pretty sweet looking.
Cyborg's Catch-Phrase: Fear not Teen Titan fans Cyborg says his catch phrase of "booya". And, of the many things that happened in the movie, this garnered the biggest reaction from the audience in my screening. No Other Heroes: If there are other heroes mentioned they're so far off to the margins I personally did not notice them. The rumor of a named Dinah Lance appear to be fabricated or was something else left on the cutting room floor.
Stay Through The Credits:: There are two credits scenes, one that is fun and one that has significance, and could mostly debunk a rumor as well. They have their own article here.
Cameos That Have Been Cut: We were supposed to see Iris West, played by Kiersey Clemons, was rumored to have been cut and that appears to be the case. If Willem DaFoe as Vulko is in there then no one acknowledges him.
Mera Is Awesome: Not a spoiler but Very Important Information regardless. More of her stat.
Summary: Fueled by his restored faith in humanity and inspired by Superman's selfless act, Bruce Wayne enlists the help of his newfound ally, Diana Prince, to face an even greater enemy.
Justice League, directed by Zack Snyder, stars Ben Affleck, Gal Gadot, Jason Momoa, Ezra Miller, Ray Fisher, and Henry Cavill. It will be released on November 17th.
---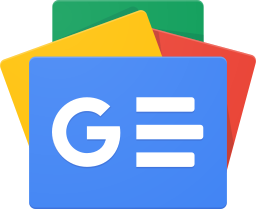 Stay up-to-date and support the site by following Bleeding Cool on Google News today!