Justice League: Michael Shannon Proud of Zack Snyder's Cut's Release
Michael Shannon might not be in Justice League (2017), but he's proud along with his DC Extended Universe co-stars that his friend Zack Snyder will finally have his version see the light of day. The actor played General Zod in Man of Steel (2013) and Batman V Superman: Dawn of Justice (2016). Zod and his loyal lieutenants were banished to the Phantom Zone by Jor-El (Russell Crowe) on Krypton. After they were freed, they went to earth to seek revenge against his son Kal-El (Henry Cavill), who was adopted by the Kents, renamed Clark. He lived amongst the humans until he embraced his destiny to be earth's most celebrated champion as Superman. Shannon and Snyder bonded over the two films despite Zod dying in Man of Steel only to be made into Doomsday in the sequel. He went on the Car con Carne podcast to talk about, among other things, his time in the DCEU. When he heard WarnerMedia would release the Snyder cut on HBO Max, the actor was proud of his friend who's been through so much.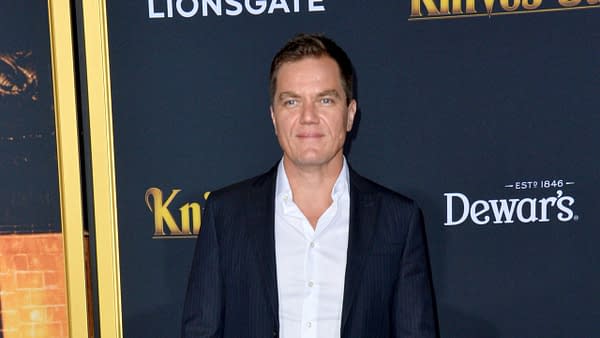 How Tragedy Forced Zack Snyder to Abandon Justice League
"I feel for my friend Zack Snyder," Shannon said. "He had a rough time of it, between the struggles with his family and what he went through with Warner Bros. Zack is a sweet, kind, gentle, hard-working, super conscientious human being, and I hope that this release gives him some sense of satisfaction or vindication or whatever because he's such a good person. [He] deserves better than he's been dealing with." Snyder had to abandon shooting the film to deal with the death of his daughter. Second unit director Joss Whedon took over, reshot a number of scenes, and finished the film. The end result caused a creative rift between Warner Bros and Snyder from the changes. Shortly after the release of the streamer, WarnerMedia announced it would show the Snyder cut in 2021. According to HBO Max head Bob Greenblatt (H/T via Cinemablend, the costs of making the version presentable became far more expensive than imagined. "It isn't as easy as going into the vault, and there's a Snyder Cut sitting there to put out. It does not exist," Greenblatt said. "Zack is actually building it, and it's complex, including…new VFX shots. It's a radical rethinking of that movie, and it's complicated and wildly expensive… I'll just say I wish it was just $30 million and stop there. It's an enormous undertaking and very complex." You can check out Shannon's interview below.