Justice League will now be in theaters in less than a month. That is kind of hard to believe, but it is a reality. As a poster junkie, I must say that I was hoping for more from this film. None of them have blown me away. The Queen-ish poster was ok, but has an odd look to it the more you see it. The individual posters did nothing for me. I like the one with the sunset-looking background, with the full League standing in the foreground. But why are they looking up?
Today we got another poster.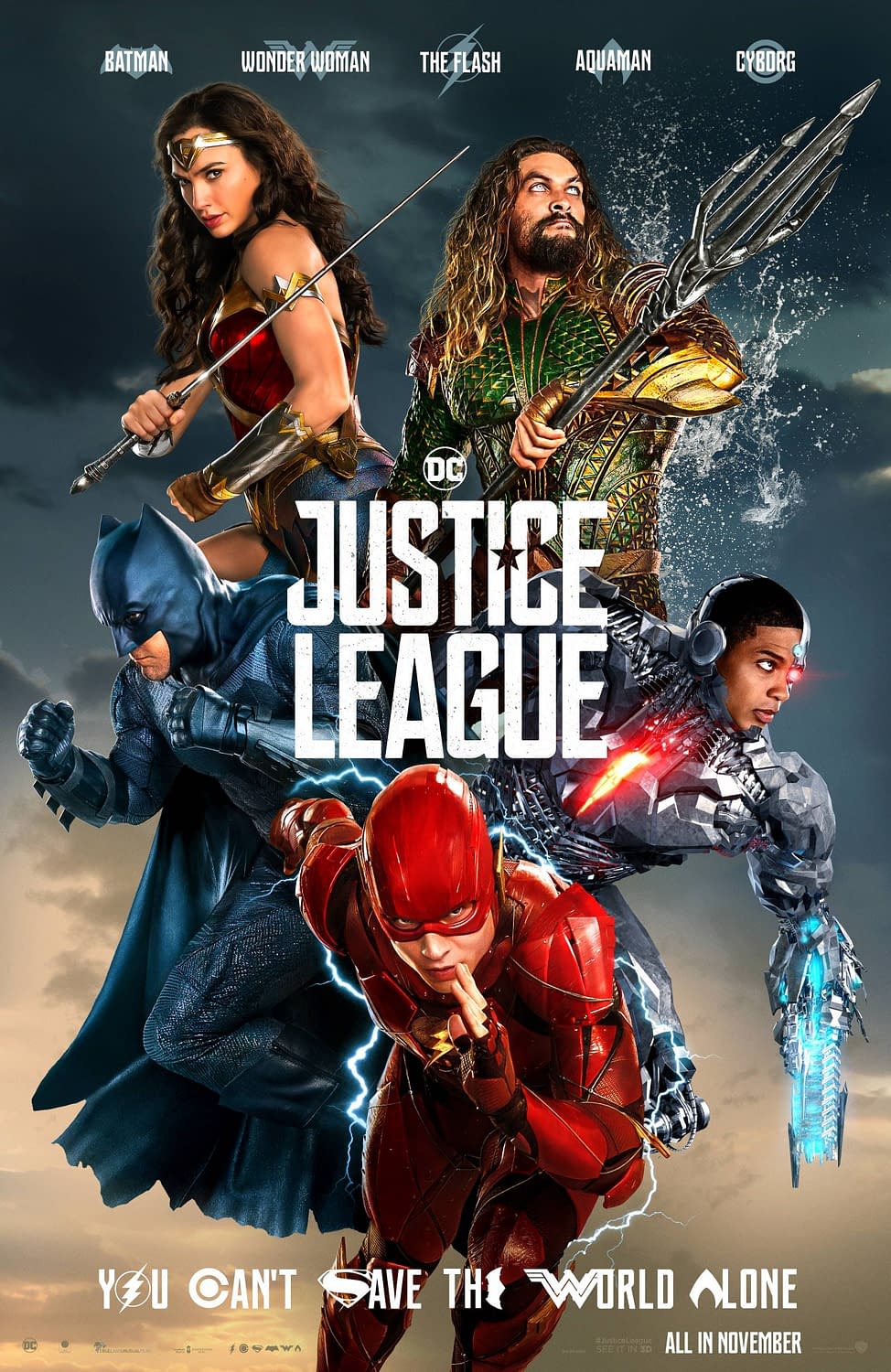 The Flash carries the whole Justice League on his back! I mean, how strong is Barry in this movie? Cyborg has to weigh like 1000 pounds alone. Aquaman is built, Wonder Woman and Batman have all that armor. Thankfully Superman is not back yet, or else poor Barry would not be running very fast anymore.
All kidding aside, this poster continues the meh trend for me. I do like the "All In" slogan. And near the bottom, the logos are a nice touch. It is for sure less dour. But overall for me not wall-worthy. Give me an epic poster with scenes from the film and Parademons and the Batmobile and Wonder Woman kicking ass and then I will be happy.
Fueled by his restored faith in humanity and inspired by Superman's selfless act, Bruce Wayne enlists newfound ally Diana Prince to face an even greater threat. Together, Batman and Wonder Woman work quickly to recruit a team to stand against this newly awakened enemy. Despite the formation of an unprecedented league of heroes — Batman, Wonder Woman, Aquaman, Cyborg and the Flash — it may be too late to save the planet from an assault of catastrophic proportions.
Justice League opens November 17.
Enjoyed this article? Share it!