[SPOILERS] The Last Jedi: Space Jewelry, Cameos, and Easter Eggs
There were so many wonderful parts to Star Wars: The Last Jedi. Go ahead, fight me. Writer/director Rian Johnson knew his audience well, and hid numerous nods to the fandom in his film. Some of these things are well known now after a weekend of repeated viewings (I myself saw it twice), but maybe you missed some of the other things.
There will be spoilers here, folks, so if you haven't seen the newest Cosmic Conflict programme, do not read further if you don't want to know. Seriously. Don't be that guy who reads it anyway and then complains in the comments that "you could have waited a week for spoilers, I'm mad." No, really, that happened in my video review post comments. I laughed. I'm sorry, but I did. Anyhow, let's get into the meat of what we're here for — things you may have missed during Star Wars: The Last Jedi.
Hyperspace Tracking. One of the points of contestation for the highly split fan reception to the film is the new ability of the First Order to track the rebels through hyperspace. Improbable, impossible even, it happens. A little too convenient for story purposes, until you realize it was mentioned in Rogue One: A Star Wars Story. Yes. In Episode 3.5, when Jyn Erso is looking through the Imperial database for the Death Star plans, she reads several different project titles, and one happens to be Hyperspace tracking. So, that's one thing that at least has been semi-explained — it was a thing the Empire had been working on for quite some time.
Space jewelry. So, in the previous main saga films, notable personalities such as Princess Leia never wore jewelry with the exception of the ceremonial necklace at the end of A New Hope. Her belt doesn't count, nor do the hoops she wears as Hutt Slayer on Tatooine in Jabba's palace. This maybe can be attributed to the lack of resources for the Rebels, or maybe that Leia herself didn't see value in the trappings of vanity, unless it was for a public purpose (a-la the medal ceremony). According to Rian Johnson, the concept of so many of the characters in TLJ having 'space jewelry' came from Carrie Fisher herself:
https://twitter.com/rianjohnson/status/926340223918678017
Who better to make a declaration like that than our Princess General? It shows that maybe the Republic (what the Rebellion was built into following the destruction of Death Star 2) was prosperous enough to think about personal decorations like that.
Poe Dameron's necklace. I'll admit, I hadn't noticed Poe wearing a chain around his neck until my second viewing of TLJ, but when I saw it, I was instantly curious. In the official 'Visual Dictionary' book released with the film, there is an entry that explains what it is that Poe wears. Note also the wording on that entry. "The right partner", rather than "girl", might be playing into the popular fan theory that Poe isn't straight.
Vice Admiral Holdo's bracelets and halo. Apparently Amilyn's (Laura Dern) cuff bracelets are a map of a constellations visible from the admiral's home planet, Gatalenta. Her halo are rings that represent Gatalenta's multiple suns, and it's called an Osmium tiara.
And, of course, there are the Tico Twins' necklaces. I haven't read the official companion novel about The Cobalt Squadron yet.
Carrie's writer influence on key scenes. We all know Carrie was more than just "an actress", as she has been credited numerous times for her contributions to notable script doctoring and changes. According to Rian, Carrie was responsible for the addition of the "I changed my hair," line in her exchange with Luke. There is also the last scene Holdo and Leia share; apparently Dern, Fisher, and Johnson sat down to rework the scene. Johnson said:
"That whole Holdo scene, that goodbye scene was actually completely rewritten with Carrie and with Laura. The three of us got together and worked through it. And the real heart of that scene came from Laura. It was her saying, 'I just feel like, from my character to Leia, but also me to Carrie, I want to express what she means to me. I want to express my gratitude.'"
Luke's old Jedi mind trick on Kylo. When Samarai — I mean Jedi Master Luke — faces off with Kylo on Crait giving the remainder of the Republic time to evacuate, there is something amiss with his lightsaber. Specifically, it's the same one that Rey and Kylo tore apart in their showdown in Snoke's chamber. Also, if you're REALLY paying attention in the scene, you never see Luke's feet leave red prints in the salt like everyone else's do.
There is also the theory that Leia KNEW what Luke was up to when he showed up in the cave — namely because of the meaning behind the dice he places in her hand. Theoretically, she would be able to feel that the dice weren't real, and maybe even that Luke wasn't physically there. But the dice themselves are supposedly the actual dice Han was using when he won the Falcon from Lando, so their presence is doubly (even triply) important.
The Raddus. One of the resistance cruisers we lose during the chase in TLJ is named after the Mon Calamari admiral from Rogue One, Admiral Raddus. Take THAT, people complaining that Holdo "should have been Akbar." At least that way there is some representation for that species. See how important representation is?
Luke's door on Ahch-To. I'll admit, I didn't notice this one either time I've seen the film, so thanks to Vanity Fair for adding it into their writeup. Luke's shelter door that Chewie knocks in is part of the submerged X-Wing.
And, of course, the two biggest ones that you either noticed or didn't: Jedi books on the Falcon, and the boy using the Force. Realistically, Rey more than likely went into the tree tabernacle and stole the texts after her final exchange with Luke and put them aboard the Falcon before leaving. I do, however, really like the idea that maybe Master Yoda put them there just to mess with Luke some more.
Apparently folks missed that the young boy (named Temiri Blagg) back on Canto Bite after the storytelling about Luke Skywalker's final stand against Kylo Ren, uses the Force to pick up his broom. He wears the secret Resistance decoder ring (actually a relic from the Galactic Civil War) holds his broomstick up like a lightsaber (like we've all done), and sees the flash of light across the stars (which we believe is the Falcon, right?). HE will be the continuing spark that lights the fire.
There are also some notable cameos that maybe you missed the first time through (once again Vanity Fair kickin' butt with their 32 spotted cameos). Awesome ones like Adrian Edmondson from British cult comedy The Young Ones. Check out this exchange on Twitter between Edmondson and Johnson:
https://twitter.com/rianjohnson/status/942767862367731713
There is also the identity of the British Princes' Stormtrooper cameos. While not officially confirmed yet (and after John Boyega continued to joke about the scene being cut), the most common idea is that their Royal Highnesses William and Harry are the two troopers with axes set upon dispatching Finn and Rose. This is mostly because the two start doing military-esque drills with their weapons. But again, totally not confirmed yet.
We do know who Joseph Gordon-Levitt played. JGL played notable alien Slowen-Lo with the "you can't park your ship here," scene on Canto Bite.
Hamill family cameos. Mark Hamill's children Nathan, Chelsea, and Griffin all appear as Resistance fighters under Poe's command in the hangar on Crait.
What would a Star Wars film be without Warwick Davis? He also shows up in Canto Bite as Wodibin, a small amphibious alien.
Director Edgar Wright shows up as part of the resistance on Crait, and Rogue One director Gareth Edwards is the trench fighter who declares the surface of Crait "salt".
I personally am expecting any number of additional things being spotted in the coming weeks. If any other earthshaking revelations are revealed, we'll make sure to let you guys know. Star Wars: The Last Jedi is currently in theaters everywhere.
---
---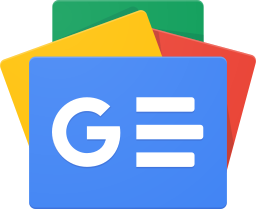 Stay up-to-date and support the site by following Bleeding Cool on Google News today!