Posted in: Movies | Tagged: captain kirk, DeForest Kelley, Dr. McCoy, Jerry Goldsmith, leonard nimoy, Robert Wise, spock, star trek, star trek: the motion picture, william shatner
---
Lauren Re-Watches: Star Trek The Motion Picture – Is It Really That Bad?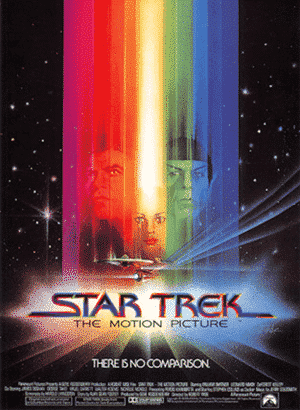 I grew up in a Star Trek household. Star Wars was known, but not nearly as celebrated as Kirk and his crew. My parent's were both born in 1950, so they remember Star Trek on TV. My mom was lukewarm to it, but it struck a cord with my dad, and lo and behold I grew up watching the original series and The Next Generation.
My dad saw The Motion Picture in 1979, and while I saw it on LaserDisc as a kid, it's been some time since I've seen the original Star Trek movie by Robert Wise. So I enlisted a group of my friends and we all watched it together. I'm not going to get super deep into this film, either, and I certainly won't touch on whether it saved or almost destroyed the franchise. I'm simply here to see if it's watchable.
The plot is pretty easy to follow. The crew of the USS Enterprise, led by Captain Kirk (William Shatner), are investigating a murderous death cloud that has taken down both Klingon and Starfleet ships. The angry cloud (which is really just the Voyager with the mindset of a child) is headed for Earth, so Kirk does what he does best — faces the enemy head-on to try and save his planet.
While I know most people don't like this movie, I actually wasn't offended by it. The plot did lag in a lot of places, but otherwise it was just a stretched-out episode. But by God, the film is beautiful.
When you see the Enterprise for the first time in the movie, it's downright moving. Granted, it takes Kirk and Scotty (James Doohan) roughly 10 minutes of them floating around the ship (which was getting downright pornographic, really. We know the ship is beautiful.) The sweeping landscapes (spacescapes?) are a visual treat, and even the special effects hold up extremely well. I was willing to suspend my disbelief for this film. The sequence Spock (Leonard Nimoy) goes through in order to find the heart of the Voyager is beautiful, but also insanely trippy. I'm 100% under the impression everyone working on this film was using some kind of hallucinogenic.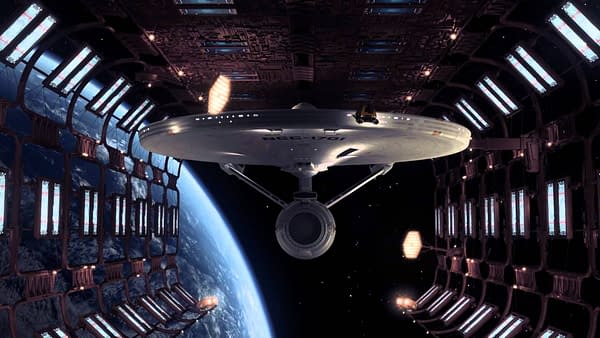 The acting is, well, it's Star Trek. I regret not starting a drinking game every time Kirk said "Spock!" in that surprised, soft, and absolutely loving way. I also appreciated Spock, who seemed to have run out of all the fucks and was kind of dick when he came back on the ship.
However, DeForest Kelley stole the show with his portrayal of McCoy. If anyone looked like they didn't want to be there, it was him. The annoyed tension between Kirk and Bones is real, but such a delight to see on screen. William Shatner plays off of everyone else very well in this film, making each character interaction fun and engaging to watch.
The soundtrack is also one of the movie's strengths. This is the first time we hear Jerry Goldsmith's Star Trek theme, which is the definitive theme song of the entire franchise. The song is undoubtedly epic, and if you don't want to go flying off to space when you hear it, you may want to check your pulse.
Like I said earlier, though, the movie did lag in several spots. Some of the editing was weird (space scene/face/space/face) and the camera angles were odd. They really only worked against the movie with the up-close shots of the Enterprise. The story felt suited for a TV episode, and the costumes were boring. You went from colorful mod-era costumes in the show to, uh, beige nightmares. I doubt this was the height of fashion in the 1970s.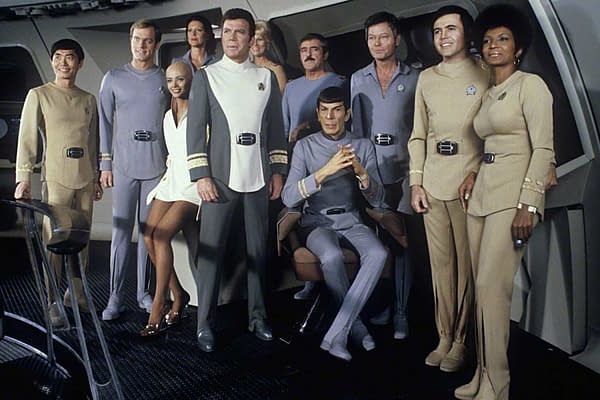 All in all, though, the film holds up. Sure, there are some parts that will make you go "OK, but why?" but honestly, they're few and far between. This is worth having in your collection, especially if you can get it on LaserDisc.
---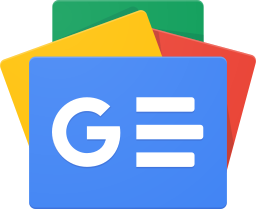 Stay up-to-date and support the site by following Bleeding Cool on Google News today!