It happens often–two studios work on and release similar films. It happens far less often with documentaries, but the first month of 2019 changes that with streaming giants Hulu and Netflix BOTH releasing documentaries about one of the most infamous events of the modern age: The Fyre Festival.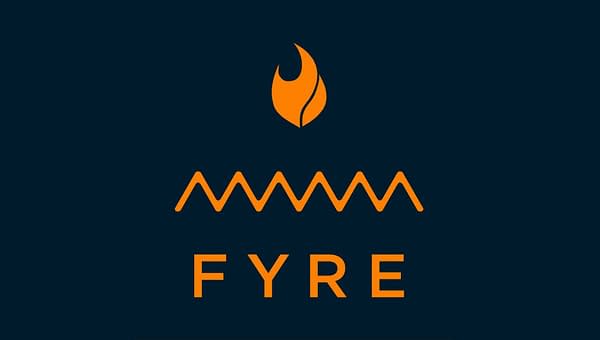 The Hulu documentary came out of nowhere, with a trailer drop earlier this week:
https://twitter.com/hulu/status/1084842577118007297
So, we watched Fyre Fraud, and sat there in horror and astonishment as person after person tells the same story about falling under the sway of Billy McFarland, CEO and "mastermind" behind the entire ordeal. Every single person who worked on/for the Fyre organization says they "knew" something was wrong, but maybe two out of all those actually tried to do something about it (i.e. going to someone else within the organization in an attempt to stop the runaway train).
No one seems particularly shocked that things turned out the way the did; those who worked with McFarland on earlier (failed) projects toe the line by not outright calling the "charming" man a sociopath, but they do mention con-artist.
Perhaps the most damning parts of Fyre Fraud are the interview segments with McFarland himself, which we're pretty sure take place in the prison facility where he's serving his 6-year sentence for wire fraud (among other things).
You'd think that maybe there would be remorse, some semblance of mea culpa, but there isn't. This is someone who really does not understand what he put people through, the damage he's done to the lives of his workers (talking about the office support teams who continued to work on the Fyre talent booking app while everything literally collapsed on the tropical island).
It's worth mentioning also that McFarland was paid for his time in Fyre Fraud, you can form your own conclusions about that.
Following the Hulu doc, we watched the Netflix one, FYRE: The Greatest Party That Never Happened.
Hoooooboy. We need to first and foremost sing the praises of the directorial and editing team (women, by the way) on Fyre Fraud, for having an actual building narrative that is presented in a professional and informative way. Compared to the Netflix doc, which was co-produced by F*ckJerry and Jerry Media, the company behind Fyre Fest's social media strategies.
In case you're wondering which Fyre Fest documentary to watch:

the hulu one is amazing.

the netflix one was executive produced by the founder of fuckjerry, who ran the marketing campaign for Fyre Fest in the first place. So uh… maybe don't watch that one

— Joseph Carnegie (@JoeCarnegie) January 15, 2019
FYRE director Chris Smith addressed this in an email (provided to Entertainment Weekly by Netflix) which said:
"We were happy to work with Jerry Media and a number of others on the film. At no time did they, or any others we worked with, request favorable coverage in our film, which would be against our ethics. We stand behind our film, believe it is an unbiased and illuminating look at what happened, and look forward to sharing it with audiences around the world."
The interesting part of the Netflix version of the story is the footage used was originally collected at McFarland's behest to eventually make an in-house documentary about the production of Fyre Fest. In a way, it shows, because the narrative in FYRE is one of "we were victims" rather than the build crew of the massive clusterf**k. Smith chose not to include McFarland directly in the doc, because Smith didn't feel comfortable paying him.
Almost no one takes responsibility for their part in the events that transpired, and again we get lots of "I knew something was going to go wrong, but–" comments from organizers and support staff who literally were ordered to give fellatio to the head of customs in order to take possession of imported goods for the festival. No really, that's a thing that happened, and it's talked about by the person who was told to "take one for the team" by Billy.
Also, Ja Rule. What to say about him that hasn't already been shouted from the rooftops following this producer's nightmare situation. Again, someone who outright refuses to take responsibility for their part in what happened, but will get drunk on a podcast and take full credit for "their vision". It's. Disgusting.
If possible, we would suggest maybe watching Netflix's FYRE first, followed by Hulu's Fyre Fraud, so the foul taste of sleaze and smugness gets a semi-palate cleanser to smarmy and idiocy.
Both documentaries are available now for streaming on Hulu and Netflix.
Enjoyed this article? Share it!