Little Dixie Director John Swab on His Love for '70s Action Films
Director John Swab (Candyland, Ida Red) talks to Bleeding Cool about his latest action thriller Little Dixie, 70s films, casting & more.
---
John Swab appreciates the grit of 1970s filmmaking and wants to take audiences back to that era in his films, given his fandom of Westerns, horror, and revenge fantasies. His latest action thriller Little Dixie follows ex-special forces operative Doc Alexander (Frank Grillo), who's caught in a deal gone wrong between a corrupt governor and a ruthless drug lord. With his family in danger, Doc must take down the Mexican drug cartel and do whatever it takes to protect the one good thing in his life – his young daughter. The writer and director spoke to Bleeding Cool about the inspiration behind the film, his working relationship with Grillo, casting, and influences.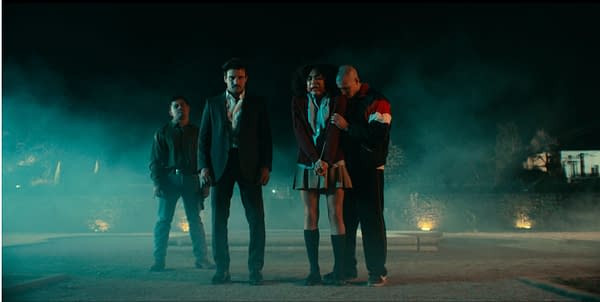 Organically Building' Little Dixie'
Bleeding Cool: What's the inspiration behind 'Little Dixie?'
Swab: I'm a movie fan, as I'm sure you are. My favorite movies are classic action films, [Charles] Bronson films, [Sam] Peckinpah films, and things like that. 'Little Dixie' is a film I didn't see anybody else making nowadays. Jeremy [M. Rosen], my producer, and I seek to make things that we want to see and that we aren't seeing [others make].
Given your history with Frank Grillo, what made him perfect for Doc Alexander?
Frank is the modern-day Charles Bronson, and there are a few action stars that are as good of an actor as he is when given the opportunity with real material. I've worked a lot with Frank. He's become a dear friend and collaborator of mine. I took this opportunity to write something specifically for him, and I'm proud of what he did.
How did the rest of the casting come together?
Pretty organically. Beau Knapp, who plays Cuco, is a friend of ours. He was in 'Ida Red' with us. Eric Dane, I've been a big fan of, and he was supposed to do another project with me, but it ended up not working out. He seemed like a natural fit for the Governor. Annabeth Gish did 'Charlie Says' (2018) with Jeremy, my producer. She fell right in, and then the rest of the cast were from our past films and friends of ours.
Were there any filmmakers or particular films that influenced 'Little Dixie?'
The films I mentioned with the 'Death Wish' movies, 'Bring Me the Head of Alfredo Garcia' (1974), and Walter Hill films, those movies of the seventies that don't exist anymore.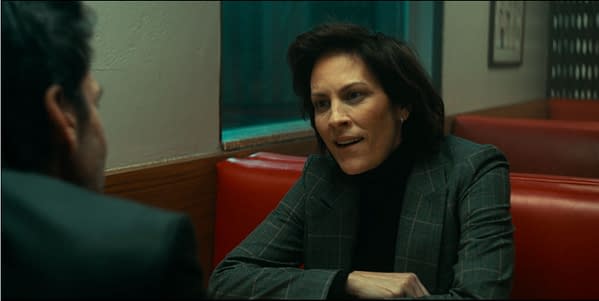 Since you mentioned 'Death Wish' and there was a remake that starred Bruce Willis, was there an IP from that era you want to revisit and tackle as a dream project?
That's a good question, and that's a tough one. There are so many. I don't know about a franchise, but there is a lot I love. 'The Exorcist' franchise is cool so is 'Death Wish.' I'm a fan of movies, man. If I were to remake any movie, it would have to be 'Twister,' but I'm bummed since they're doing that now. I was a fan of the original growing up. I'm from Oklahoma, where that took place, and I saw they're remaking it and found a director for it. That would have been a cool one to do as a tribute to my childhood.
Was horror more something that you wanted to get into more down the line since you brought up 'The Exorcist?'
I did a movie called 'Candyland,' which is more of a slasher than a horror film. I enjoy horror movies, and I'd love to do them. If the opportunity presented itself with the right film, I would love to do it.
What were some of your favorite horror films you gravitated to growing up?
I wouldn't say I'm a horror aficionado by any means. Still, I would probably say, 'The Texas Chainsaw Massacre, The Exorcist, Rosemary's Baby, Carrie' and then some of the Giallo films, [Dario] Argento films, 'Deep Red,' (1975) those are my taste of the horror that I enjoy, 'The Conjuring' movies. I want modern horror a lot.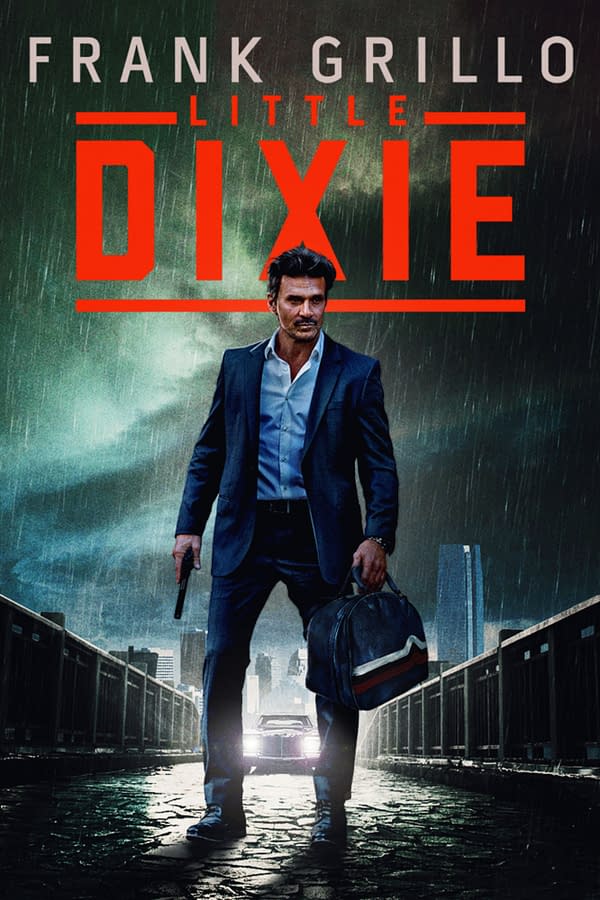 I wanted to reevaluate. Was there a particular of the action sequences in 'Little Dixie' that stood out more than others?
That's a good question. These are indie movies, man. We're trying to make these things stand up against the 'Taken's' of the world for maybe a 1/50th or a 1/20th of the budget. The action sequences we filmed in record time. For instance, the end action sequence we filmed in three hours, which is not enough time to shoot a proper action sequence. That's why it's attempted to shoot on Steadicam to maximize our limited time and not cut as a way to build tension because we didn't have the time to do a ton of coverage. That was a particularly tough one because we had two and a half to three hours to shoot that whole thing. Where I would have liked to add on a bigger studio movie, you'd probably have three to five days to shoot something like that.
Paramount and Roxwell Films' Little Dixie, which also stars Peter Greene, Thomas Dekker, Mercedes Mason, Maurice Compte, and Sofia Bryant, is available in select theaters, digital, and on-demand on February 3rd.