Sebastian Stan Wants To Play Dracula For Karyn Kusama
Sebastian Stan is doing media rounds for his new film Endings, Beginnings. On top of discussing MCU goings-on, he also talks about how much he loves director Karyn Kusama and her film Destroyer, which he also had a role in. It is her next project that he is very interested in, however, as she has been tapped to direct the Blumhouse version of Dracula. The project was announced earlier this year, and Sebastian Stan has already campaigned for the role of Dracula. In an interview with The Hollywood Reporter, the Winter Soldier mentions that he has already bugged Kusama about the project in an email.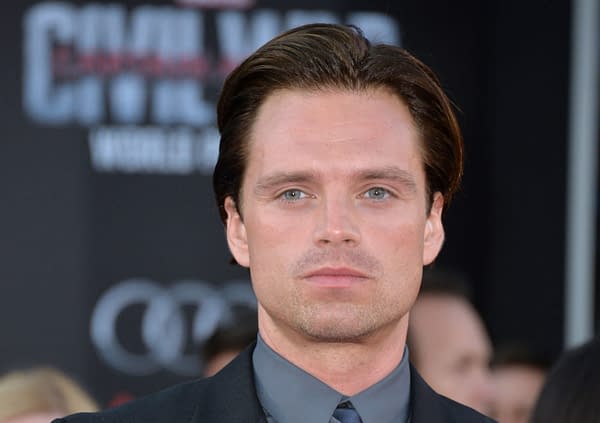 Sebastian Stan as Dracula Has a Nice Ring To It
"I already emailed her about that," he laughed. "I said, 'You know I'm from Romania, right?' and she goes, 'Yes, yes, it's very early — and there's a pandemic. Hopefully, we'll see you in four years."
I actually had no idea he was from Romania. That almost makes him perfect for the part. Well, that and the more mysterious tone he tends to show in non-Avengers roles. If you are going to modernize Dracula, he for sure has the look. The slicked-back hair, the sharp cheekbones. Most importantly, he has piercing eyes. Dracula doesn't have to be super tall or anything either, and neither is Sebastian Stan. Imagine him in a perfect suit, gazing across the room at you, mesmerizing you with those eyes of his. He draws you closer, talks to you with authority, but charmingly. He is so mysterious. He takes your hand and leads you to his car, drives you to his fancy, modern home…you know the rest. Sorry, got a little carried away there. [Editors Note: accept your man crush, Jeremy. We'll all support you. -Kaitlyn]
In any case, I fully support this casting if it happens. We are a ways off from that, though. If Blumhouse can do for Dracula what they did for The Invisible Man, they can have all of the Universal Monsters asap. Just make sure to keep Sebastian Stan in mind. You know you are on his.