Posted in: Movies | Tagged: disney, Ewan McGregor, lucasfilm, Obi Wan Kenobi, star wars
---
Lucasfilm Ignoring Perfectly Good Ewan McGregor, Who Is Totally Down For That Obi-Wan Kenobi Flick A few weeks back, a major rumor hit the net claiming that Disney and Lucasfilm were planning to announce an Obi-Wan Kenobi solo film starring Ewan McGregor at Star Wars Celebration, the continuation of a rumored Obi-Wan film that's been mutating for years. Star Wars Celebration has come and gone, and there's been no announcement, proving that you should never trust a rumor unless its mongered by our own Rich Johnston, and he personally saw Megan Fox purchase Poison Ivy comics.
All of that aside, the real question here is: why the hell didn't Disney announce an Obi-Wan Kenobi film? It certainly isn't Ewan McGregor's fault, as the star recently told Entertainment Weekly that he be "happy" to star in one.
There's no official offer, and I haven't met them about it or anything. But I've always said that I'd be happy to do it if they wanted to do it. It would be a good segue between the last episode of the prequels and the new episodes. I think they've got films to make until the 2020s, so I don't think it's going to happen soon if it happens at all.
There are a lot of exciting things coming up in the Star Wars universe over the next few years, but it does seem pretty silly that they've got a perfectly good Ewan McGregor willing to star in an Obi-Wan Kenobi film, and they just haven't bothered to talk to him about it. Get it together, Lucasfilm!
---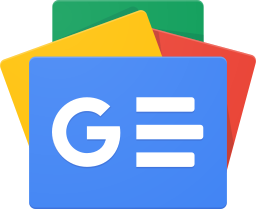 Stay up-to-date and support the site by following Bleeding Cool on Google News today!