Mahershala Ali – Luke Cage's Cottonmouth – is the New Blade
It was an end-of-panel appearance and mention at Marvel's Hall H presentation, for Mahershala Ali to come up on stage and for Kevin Feige to announce that he would be the new Blade in a Marvel Studios reboot of the character.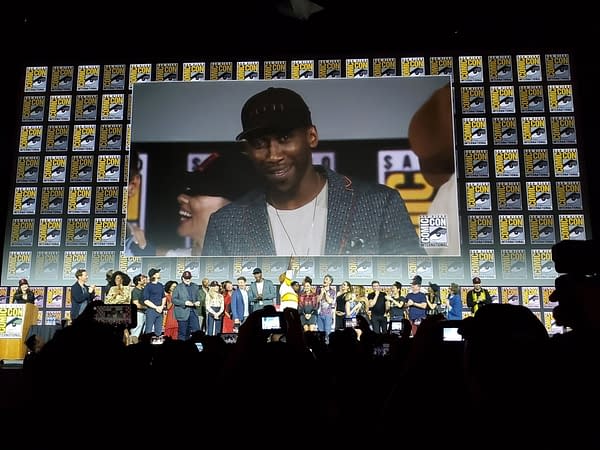 Created by Marv Wolfman and Gene Colan for Marvel Comics in the comic book The Tomb of Dracula #10 in 1973, as a supporting character, Blade was a British vampire hunter, Eric Brooks, while also half-vampire himself.
The character was played by Wesley Snipes in the films Blade, Blade II and Blade: Trinity, and by Sticky Fingaz in the television series Blade. Arguably the Blade movies provided Marvel Comics with the scope for what would become the Marvel Cinematic Universe a few years later, and a return to the character for the movies has been on the cards for quite some time.
And now Blade will be played by Mahershala Ali in the Marvel Cinematic Universe. Actor and rapper, he may be better known as Richard Tyler in the TV series The 4400, the US remake of House of Cards, playing Boggs in the Hunger Games film, winning the Oscar for Best Supporting Actor for Moonlight and the Oscar for Best Actor in Green Book and recently appearing in the new series of True Detective. But, most specifically for Marvel Comics plans, for his standout role in the Luke Cage TV show as Cottonmouth.
And now, Blade for Marvel Phase 4… here's the announcement in full.
You can check all the Marvel Phase 4 announcements at San Diego Comic-Con 2019's Hall H right here.