Mark Hamill Talks Carrie Fisher and Star Wars: Episode IX
When Carrie Fisher unexpectedly passed away in December of 2016 it was like someone punched us in the gut. We had lost a silver screen legend who was supposed to have her moment in the sun this year. It's been widely reported that each of the new Star Wars movies would focus on a different character from the original trilogy. While Fisher might be gone but that doesn't mean that Star Wars: Episode IX isn't going to be her movie. Mark Hamill spoke to
Den of Geek about how they found a way to still make this her movie and that Carrie would likely find the whole thing so amusing.
'Harrison was more prominent in the first of the sequels, then I was more prominent, and Carrie was meant to be more prominent in the third. I'm glad they found a way to do that, and something tells me that she'd get a real kick out of the fact that she had a hit movie years after she left us, because that was just her. I like to think that would please her, but nothing would be better than having her here.'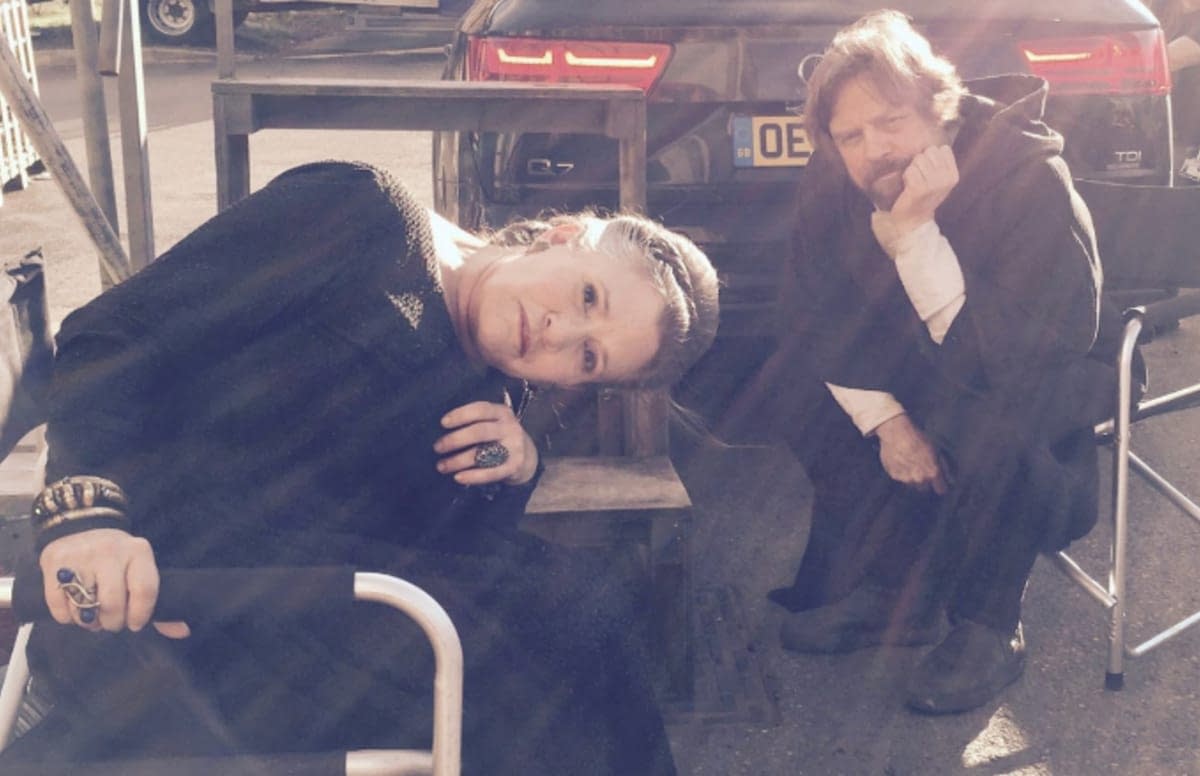 Hamill continues on to say that he loved the days when he and Fisher were on set together. They had developed a very strong relationship over the years and he often refers to her like a sibling.
'She was just always fun. When I'd go into work and she was in that day, I'd go straight to her trailer, because over the years, we'd developed a comfort level. She wasn't suspicious that I was trying to get something from her or play her for any other reason than that she was just fun to hang out with.'
Star Wars: The Last Jedi was hard enough to get through after Fisher's passing but this movie is probably going to be even worse. However, once this movie comes out, maybe we can all beyond mourning and back to celebrating Fisher. It's kind of hard to do that there are still movies coming out.
Star Wars: Episode IX, directed by J.J. Abrams, stars Daisy Ridley, Adam Driver, John Boyega, Oscar Isaac, Lupita Nyong'o, Domhnall Gleeson, Kelly Marie Tran, Joonas Suotamo, Naomi Ackie, Richard E. Grant, Keri Russell, Mark Hamill, Anthony Daniels, and Billy Dee Williams.
It will be flying into theaters on December 20th, 2019.