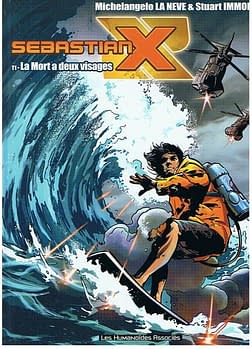 It seems to be redemption time. After his turn as Hal Jordan, Ryan Reynolds was not the most loved man in the comic world but fans are embracing the idea of his return as Deadpool. Well now the director of Green Lantern, Martin Campbell, is getting another got at a comic adaptation but this one sounds like it will be far more ground like the directors time with MI6 on Casino Royale than the deep space adventures of the GL Corps.
Campbell has teamed up with Gale Anne Hurd (The Walking Dead) to direct the Humanoids graphic novel Sebsatian X by Michelangelo La Neve. Its the story of an almost fatally wounded cop who has the memories of the world most notorious terrorist, Sebastian X, implanted into his brain so he can infiltrate the terrorist organization before their next attack.
Hurd's production company Valhalla Motion Pictures will be producing along with Voltage Film and Humanoids.
[Source: Variety]
Enjoyed this article? Share it!