The first season of Runaways wasn't just a bunch of kids finding out their parents are super villains but a coming out for some of them. Karolina was one of the kids who ended up with powers and a coming out as she discovered her attraction to women. Karolina acted on that attraction, and she and Nico appear to have started a relationship. According to TV Line and co-showrunner Josh Schwartz that relationship "is in a large way, the emotional core" of the second season.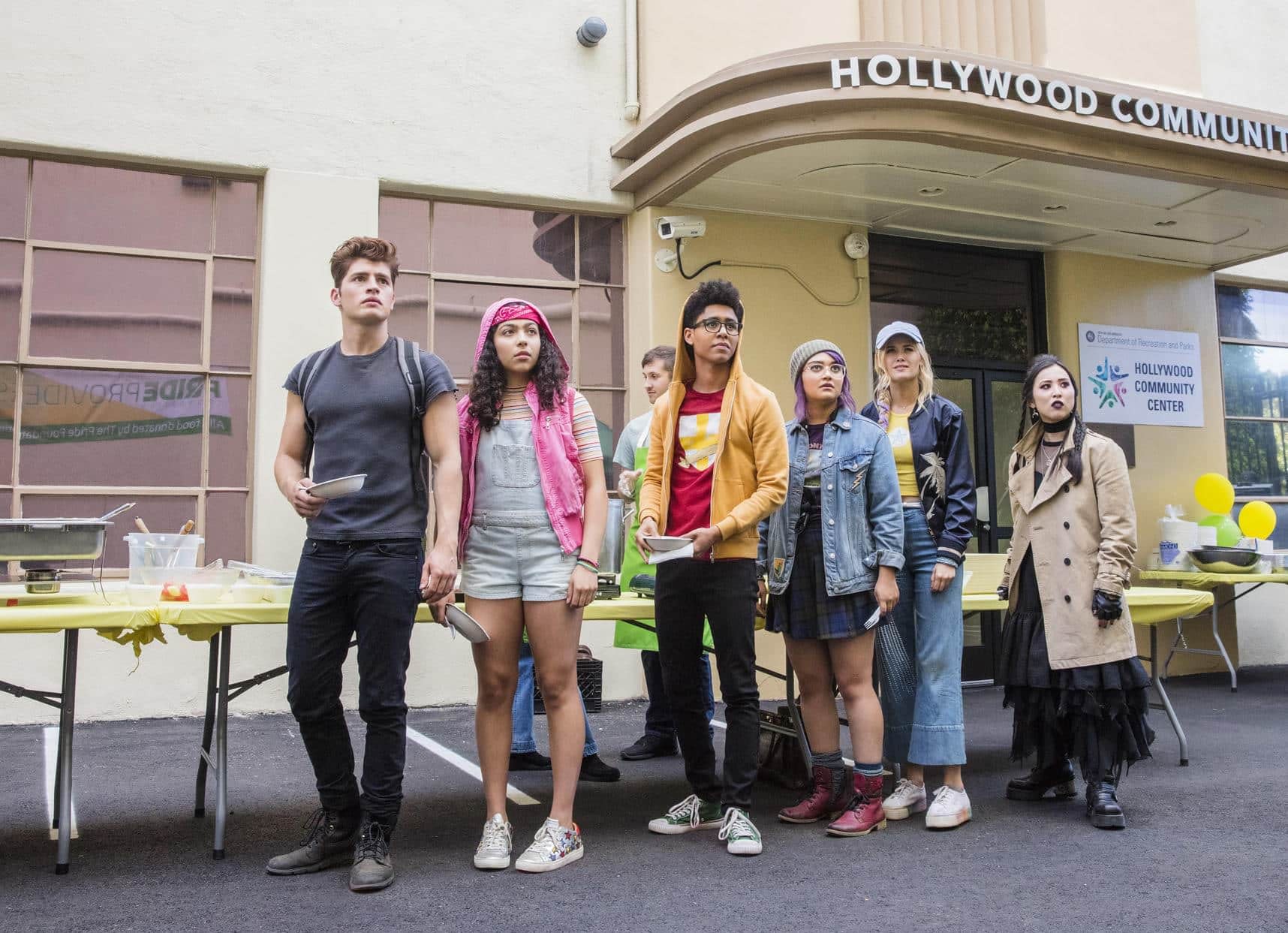 Stephanie Savage, the other co-showrunner, elaborated.
"They both sort of declared themselves to each other," says co-showrunner Stephanie Savage, "and now they're in a situation where they're living without their parents but they're living with the rest of the runways in the same house — which is a pretty quick advancement of a new relationship for young people. They're going to be struggling not just with trying to save the world, but how to have an appropriate teenage relationship in such an adult situation."
The situation has forced these two to go from a few kisses to living with each other in a very short amount of time. The moving-in part of a relationship is tough for adults let alone kids in this situation.
Summary: After discovering their parents are super-villains in disguise, a group of teenagers band together to run away from their homes in order to atone for their parents' actions and to discover the secrets of their origins.
Marvel's Runaways, created by Stephanie Savage and Josh Schwartz, stars Gregg Sulkin, Ariela Barer, Lyrica Okano, Allegra Acosta, Virginia Gardner, and Rhenzy Feliz. The first season is streaming to Hulu now and the second is set to drop December 21st.
Enjoyed this article? Share it!