Perhaps one of the most satisfying moments in a Marvel Studios film (so far) came from Ant-Man and The Wasp, as least for this reviewer. The kiss shared between Hank Pym (Michael Douglas) and his long-lost wife Janet Van Dyne (Michelle Pfeiffer) was one of those moments you hope has the emotional punch on paper, and it most definitely delivers on screen.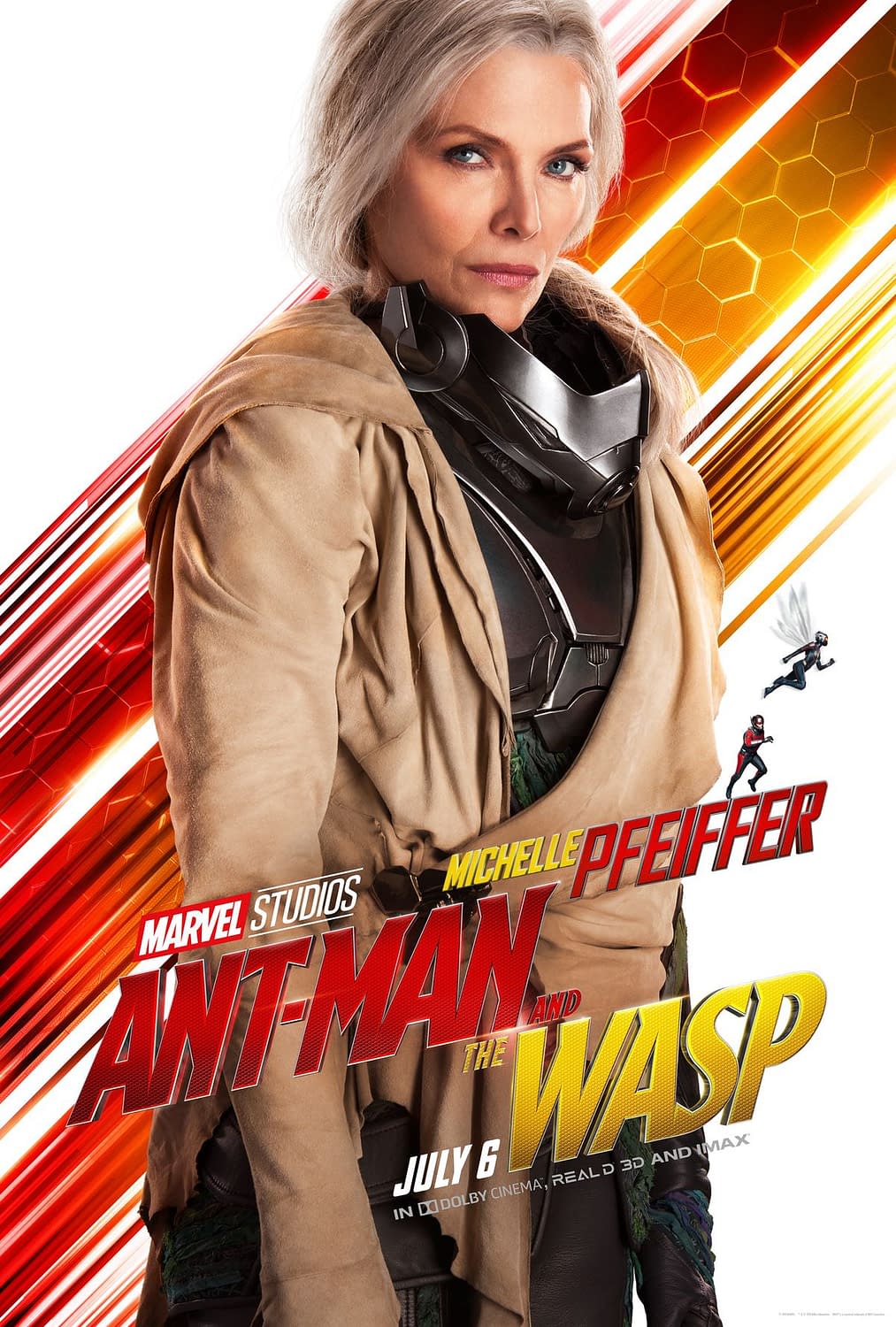 That said, the amount of screen time we got of Janet Van Dyne was disappointing, especially once we saw how damn capable she was. Thankfully, or frustratingly, director Peyton Reed has confirmed the addition of more Janet-centric materials (especially from her time in the Quantum Realm) will be coming to the 4K Blu-ray and DVD deleted scenes of Ant-Man and The Wasp.
In a recent visit to Empire Magazine's film podcast, Reed spoke at length about working with Pfeiffer and what we can expect to see on the home release of the Ant-Man sequel film:
"We wanted to maintain a little bit of mystery about Janet and what has transpired in the thirty years she's been down there [in the Quantum Realm] and also the idea she talks about how she's evolved while she's down there. We only see a couple of examples of it.

There's a little bit more Janet on the Blu-Ray and DVD release. There will be one deleted scene with Hank and Janet down there, which we just couldn't find a place for in the movie."
Reed then spoke about approaching Pfeiffer to play Janet Van Dyne and her reveal of her "normal" process:
"I had no idea if she would even be remotely interested in doing this kind of a movie again or how she'd feel about it. So, we met. She came over and sat in one of the conference rooms, just the two of us at Marvel and kind of talked through who Janet Van Dyne was in the comics and who she might be in this movie. She was really funny, because one of the first things she said to me, she was like, "You know. I'm going to tell you up front. My process on every single movie I have ever done in my career, I've tried to back out of the movie at the last minute. That's just my M.O..

And I said to her, 'Is this your way to say you want me to woo you more? Is that part of the thing?' She's like, 'No, legitimately — yes, I want you to woo me more, but legitimately it's that kind of thing [that I try to back out of roles].'

Then after meeting her, it became more and more, 'Now I'm convinced if she doesn't do it, I'm going to be a wreck.' We gave her some comics. I said, 'You can scour the internet and do all the research you want, but it's only going to get you so far, because the comics and that character started in the early '60s. A lot of the stuff in the comics is really two-dimensional, if not one-dimensional, and we want to do something different.'
Ant-Man and The Wasp is expected (but not confirmed) to be releasing for home enjoyment sometime in October of 2018.
Enjoyed this article? Share it!