MoviePass as a concept is great — allowing subscribers the ability to use a chip-enabled card to purchase a single movie ticket per day for a flat subscription fee ($10) per month. We're only starting to now understand what the company's endgame is, after a bit of a kerfuffle with the AMC Theatres chain.
On Thursday, some MoviePass users experienced the fallout of the company cutting 10 large cities' AMC theaters from its service, without notice to subscribers.
"Since the get-go, AMC has not been interested in collaborating with MoviePass — a move that is not in the interest of our subscribers and AMC theater-goers," said Ted Farnworth, CEO of Helios and Matheson Analytics (which is MoviePass's parent company) on Friday.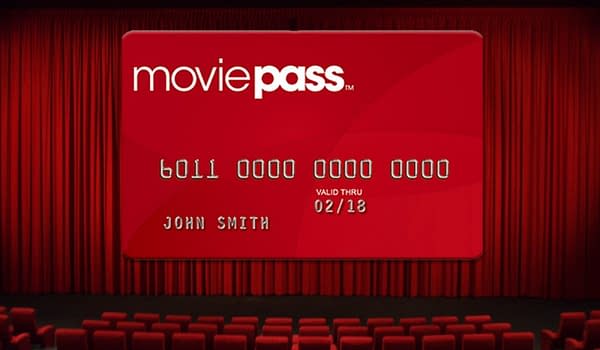 "We already know in past testing that MoviePass subscribers are not theater-loyal; they're happy to drive by a theater that may be closer to a theater that will accept MoviePass," said Farnsworth, adamant that MoviePass could possibly hit around $34.4 million profit for AMC in the first quarter of 2018 alone.
MoviePass CEO Mitch Lowe spoke to The Hollywood Reporter today about the situation, albeit a little overly defensive in tone, and what's in store for the future of the company:
THR: What's your answer to the claim by AMC and others that your service devalues the moviegoing experience by making it dirt cheap?

Lowe: How are we making it dirt cheap when we're taking someone who only spent $50 a year on movies and getting them to spend $120? It's almost un-American to think that their method is the right one. Their method is, every year 3 percent fewer people go to the movies, so we're going to raise prices. That's a dead end. They'll do what they're already doing, which is drive people to streaming.
I use MoviePass, and while yes, it's nice to 'not pay' for a movie a day if I want, it doesn't save me the time of standing in a line to purchase a ticket, which you still have to do with the service.  It'll be interesting to see what comes of these companies' comments in the coming months.
Enjoyed this article? Share it!