Disney is ready to take the world by storm this December with Mary Poppins Returns. The movie is still a few months away, but the hype for this one is already getting pretty insane. Empire Magazine has released a new image of Lin-Manuel Miranda as Jack the lamplighter. Director Rob Marshall spoke about bringing the musical into a world that feels more than a little dark these days.
"This is a very fragile world where there's easily a loss of hope and wonder," director Rob Marshall told Empire. "A lot of people find those words simplistic, but I think that's what keeps you going. To tell a story of [the] discovery of joy and magic was a reason I signed on. It's a time for musicals."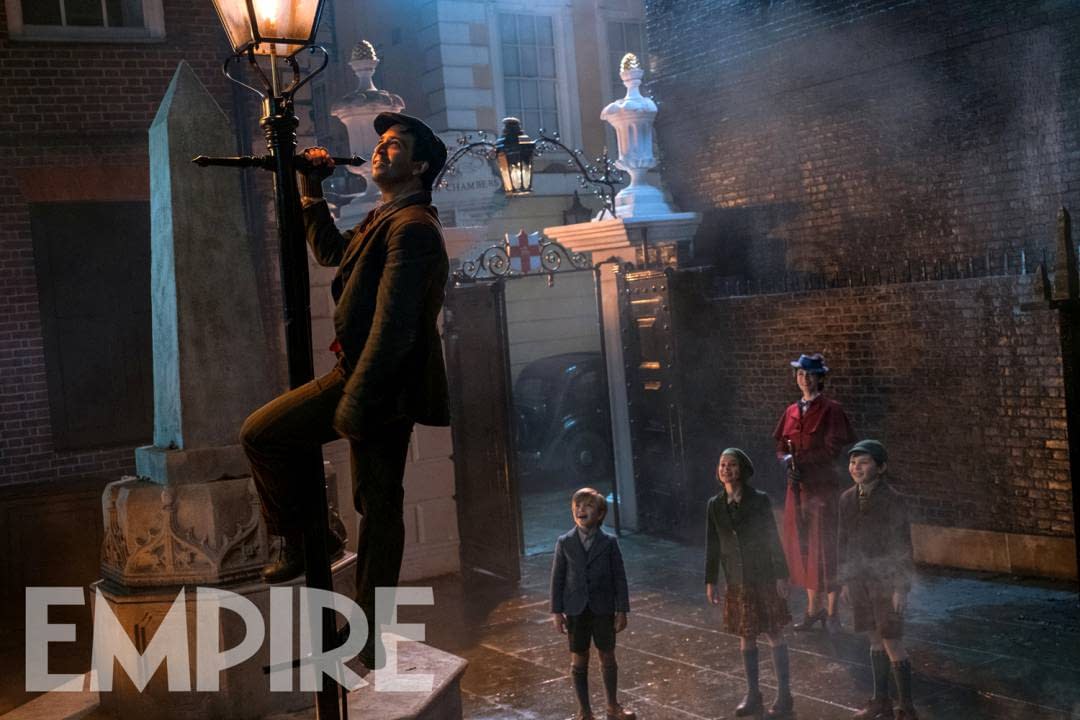 Summary: In Disney's "Mary Poppins Returns," an all new sequel with a fresh sensibility that celebrates the spirit of the original, Mary Poppins is back to help the next generation of the Banks family find the joy and wonder missing in their lives. Emily Blunt stars as the practically perfect nanny with unique magical skills who can turn any task into an unforgettable, fantastic adventure and Lin-Manuel Miranda plays her friend Jack, an optimistic street lamplighter who helps bright light– and life– to the streets of London.
Mary Poppins Returns, directed by Rob Marshall, stars Emily Blunt, Lin-Manuel Miranda, Colin Firth, Meryl Streep, Ben Whishaw, and Julie Walters. It will be released on December 25th.
Enjoyed this article? Share it!