Posted in: Games, Movies | Tagged: GURPS, mars attacks, RPG Gaming, Steve Jackson Games, Tabletop Games, Tabletop Gaming, topps
---
Now You Can Roleplay A Martian In GURPS: Mars Attacks Want to recreate your favorite scenes from the Mars Attacks movie or trading cards in your tabletop roleplaying game campaigns? Look no further than the upcoming GURPS: Mars Attacks supplement coming from Steve Jackson Games and Topps. Building on the success of Mars Attacks: The Dice Game, and the upcoming Mars Attacks: Ten-Minute Takedown dexterity game, brings the worlds of Mars Attacks to their hit GURPS (Generic Universal Roleplaying System) RPG.
"It should be no surprise by now that we love Mars Attacks, and that we love working with Topps," said Phil Reed, Steve Jackson Games CEO. "And now we get to share that love with all of our loyalGURPS fans. That's exciting!"
Christopher Helton is a blogger, podcaster and tabletop RPG publisher who talks about games and other forms of geekery at the long-running Dorkland! blog. He is also the co-publisher at the ENnie Award winning Battlefield Press, Inc. You can find him on Twitter at @dorkland and on G+ at https://plus.google.com/+ChristopherHelton/ where he will talk your ear off about gaming and comics. He also has a crowdfunding campaign to help out with the expenses of his convention season coverage.
---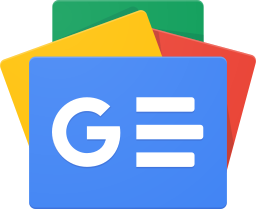 Stay up-to-date and support the site by following Bleeding Cool on Google News today!