An instantly recognizable piece of Star Wars film history was auctioned off today during day two of Profiles In History's Icons & Legends of Hollywood auction. I mean, there are actually several pieces from the galaxy far, far away, but lot 776 has some extra special awesomeness.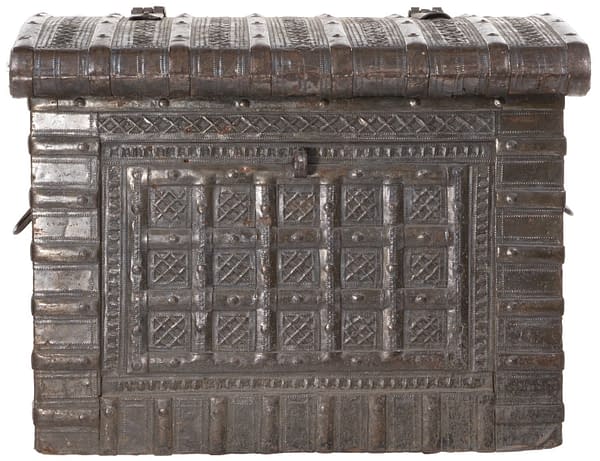 Obi-Wan Kenobi's lightsaber chest, which was also used in Superman as Lex Luthor's kryptonite chest, is one of those props with so much meaning to fans, it's hard to explain the emotions that swirl around it.
The listing reads- 776. Alec Guinness "Obi-Wan Ben' Kenobi" screen used Lightsaber chest from Star Wars: Episode IV – A New Hope. (TCF, 1977) Vintage original antique chest constructed of hammered decorative brass applied over wooden box. The 25.5 x 19 x 18.5 in. box features a heavy hinged lid, a swiveling carrying handle at each side and a hoop at the front for a slotted clasp pin. The hammered brass design features bold and exotic geometrical bars, squares and lattice motif throughout, suggestive of Indian or South East Asian patterns and decor. The interior lid is also brass-lined solid wood, while the inch-thick sides and bottom of the chest are ebony stained wood. A chain has been added from chest right side to lid right side to stabilize the lid when open. Highly visible in Star Wars in Obi-Wan Kenobi's quarters where he stores and retrieves "Anakin Skywalker's" Lightsaber and presents it to "Luke" (Mark Hamill). Also visible in Superman (1978) in Lex Luthor's (Gene Hackman) study/lab where he stores Kryptonite. The piece is an actual antique, repurposed and studio distressed for production. Exhibiting some age, wear, and modification to the interior. Instantly identifiable on screen and in vintage very good to fine condition. $60,000 – $80,000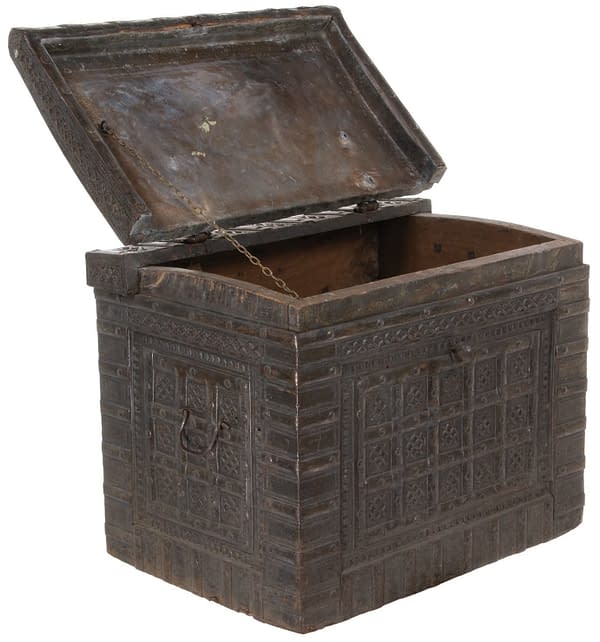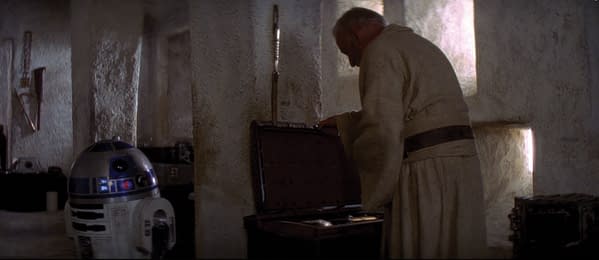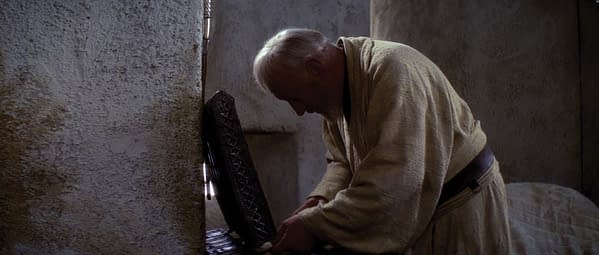 The auction continues tomorrow and Friday.
Enjoyed this article? Share it!