Outlander: Get Your Sassenach Hands on Bear McCreary's Season 3 Soundtrack Now
Droughtlander is a rough time for Outlander fans, and thankfully, STARZ kind of knows this. Emmy winning composer Bear McCreary just announced that today, the soundtrack for season 3 of the time travel show is available.
Seriously, the guy is always working, and his list of shows and films is pretty impressive. McCreary is behind such notable scores as Battlestar Galactica (the Ron D. Moore reminaged version), 10 Cloverfield Lane, Black Sails, Knights of Badassdom, Da Vinci's Demons (for which he won his Emmy), Colossal, and the short-lived but AWESOME Constantine NBC series.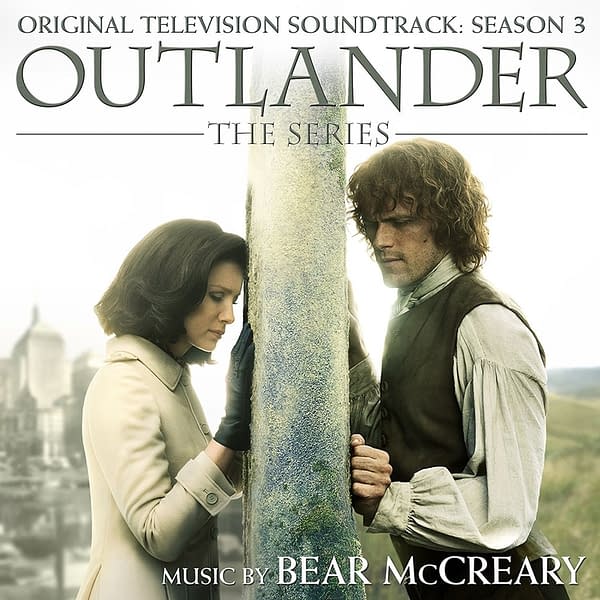 This is the third soundtrack album from the STARZ series, and it features the third season version of the Outlander opening title melody, "The Skye Boat Song", which has gone through several changes and versions during the previous seasons.
The official track listing for the album:
1 Outlander – The Skye Boat Song (After Culloden) [feat. Raya Yarbrough] (1:58)
2 John Grey (4:04)
3 Blood on the Moor (5:10)
4 Rupert is Next (1:34)
5 The Promise of John Grey (5:17)
6 All Debts Paid (3:40)
7 A Car Accident (3:26)
8 The Art of Seduction (2:57)
9 Willie (2:02)
10 Outlander – The Skye Boat Song (Caribbean Version) [feat. Raya Yarbrough] (2:01)
11 Wind and Rain (3:26)
12 Willoughby (2:46)
13 Uncharted (4:06)
14 The Bakra (7:14)
15 The Crocodile's Fire (feat. Joel Virgel) (7:51)
16 Abandawe (7:06)
17 Eye of the Storm (6:08)
18 The Liberty Song (1:13)
In a recent interview, McCreary spoke a bit about what the hardest track to write for season 3 was.
Emotionally, Frank's death was extremely difficult. I found myself weeping as I was writing. I felt so much for Claire. I felt for Frank and I loved the theme I wrote for Frank and it was sad writing it, knowing it was the last time. In many ways, I was saying goodbye to a piece of music that had been in my life for three years and a character. So that was challenging in that it was very emotional.

However, on a creative and technical level, I think the most challenging scene of the season and perhaps in my career was in the finale, with the voodoo drum ceremony in the woods. There's a drum performance that I wrote. I wrote this drum circle music and on top of this 10-minute sequence, there's all this drama and exposition.

There's conflict, resolution, revelations, new motivations, fights, death, flashbacks. All of this happens while there's a gigantic drum circle 10 feet away from our characters. It put us in a bizarre position where the score needed to do something. The idea was to write a drum circle performance that could stand alone and exist in its own world for 10 minutes but told a story and kept us in the setting.

It took me weeks and I was working with the editorial department very closely. They sent me the scene much earlier than they normally do because they were wrapping their heads around what we do. But I think it's really cool and it's an unusual track on the record and it was just a technical challenge.
Fans can order their copy today via Amazon, or digitally on iTunes, and eventually the signed (while supplies last) physical copy from Sparks & Shadows. (I'm guessing here, because that's usually where you can find autographed albums of McCreary's, so expect them to open those purchases soon.)