As the release date for Pacific Rim Uprising gets closer and closer, we get little bits of information and sneak peeks all the time. This next one comes in the form of three stunning IMAX exclusive posters featuring three of the new jaegers. Empire Magazine revealed the new posters, and I need all three of them framed and on my wall right now.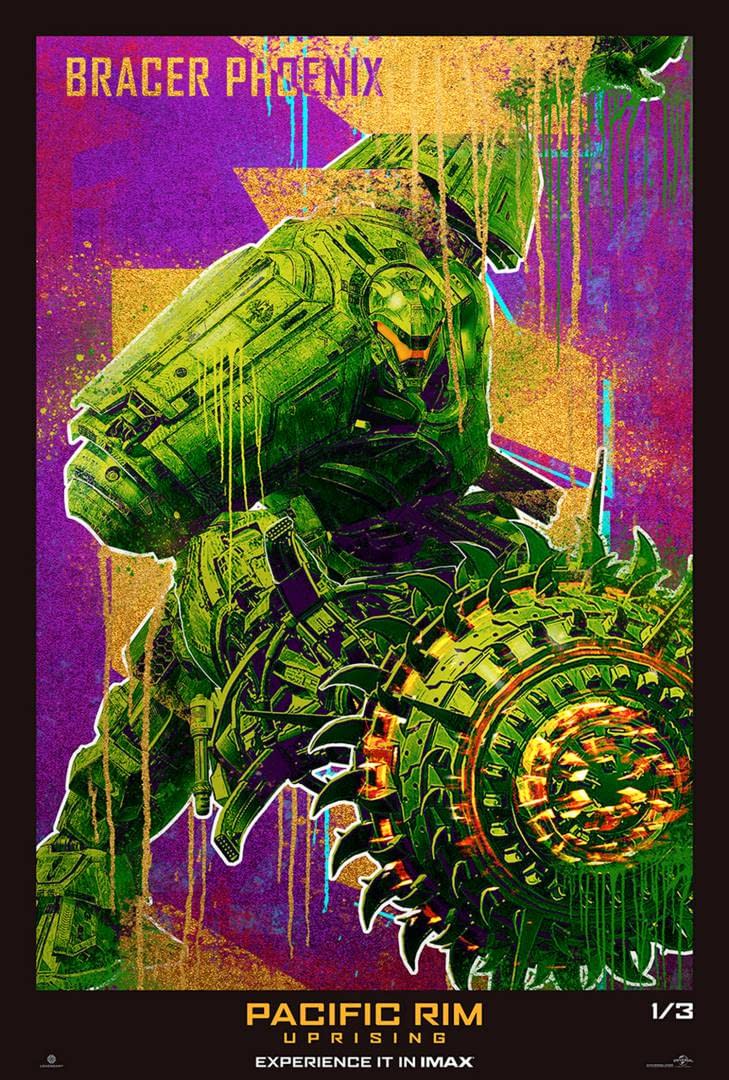 First up is Bracer Phoenix sporting its centrifugal vortex cannon.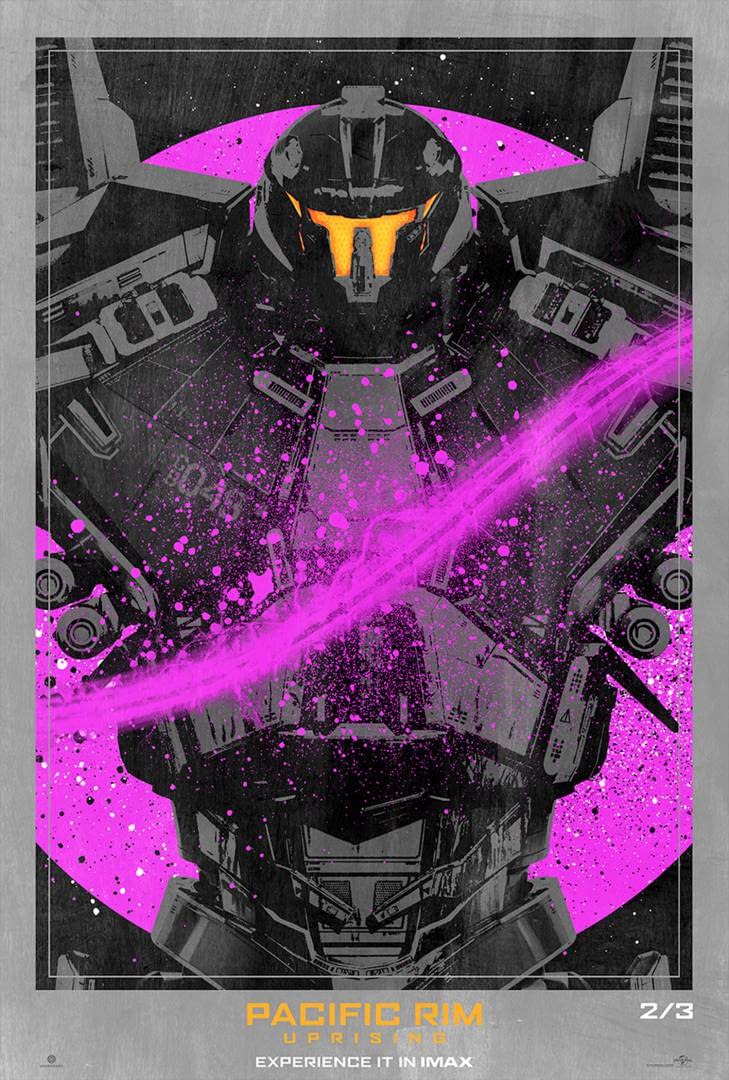 Next is Guardian Bravo, wielding the Elec-16 Arc Whip.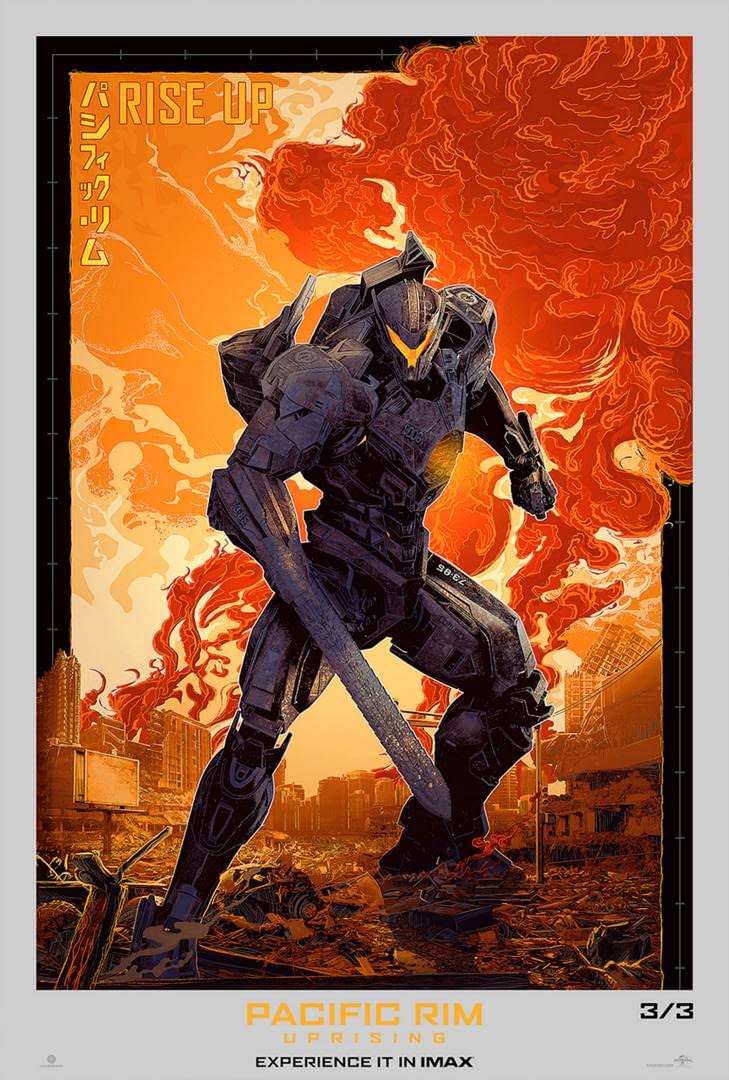 Lastly is a dramatic, Japanese-inspired illustration of Gipsy Avenger, an updated version of Pacific Rim's central Jaeger Gipsy Danger.
The interesting thing about these three new posters is the art. It makes them look like propaganda posters that you'd see on buildings. We have seen in screenshots from the trailers that the human race might not be on the jaeger and the PPDC side this time. The protesters have pro-kaiju and anti-jaeger signs. Could we see versions of these posters in the movie proper? Maybe, but regardless they are colorful and pretty and I want all three, please.
Summary: Jake Pentecost, son of Stacker Pentecost, reunites with Mako Mori to lead a new generation of Jaeger pilots, including rival Lambert and 15-year-old hacker Amara, against a new Kaiju threat.
Pacific Rim Uprising, directed by Steven S. DeKnight, stars John Boyega, Tian Jing, Scott Eastwood, Adria Arjona, Charlie Day, and Burn Gorman. It will be released March 23rd, 2018.
Enjoyed this article? Share it!