Sir Patrick Stewart is Merlin in 'The Kid Who Would Be King' Trailer
Amusing to see Sir Patrick Stewart returning to the realm of swords and magic as the wizard Merlin in the upcoming 20th Century Fox film, The Kid Who Would Be King. (If you were unaware, Stewart appears in 1981's classic Excalibur as Lord Leondegrance, father of Guenevere.)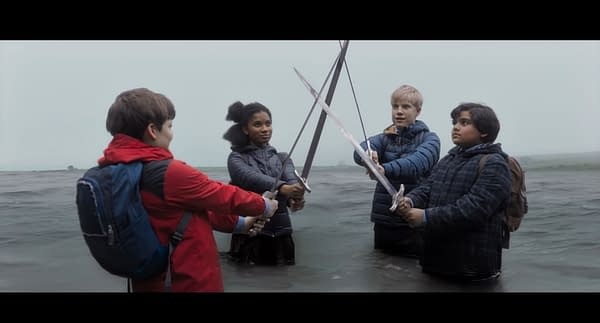 A new trailer for the young adult adventure was just released this morning, and we're interested. Starring the son of Andy Serkis and Lorraine Ashbourne, Louis Ashburne Serkis (Taboo, Alice Through The Looking Glass) as Alex, the film looks to retell the classic tale of the magic sword of kings:
Old school magic meets the modern world in the epic adventure THE KID WHO WOULD BE KING. Alex (Lewis Ashbourne Serkis) thinks he's just another nobody, until he stumbles upon the mythical Sword in the Stone, Excalibur. Now, he must unite his friends and enemies into a band of knights and, together with the legendary wizard Merlin (Stewart), take on the wicked enchantress Morgana (Ferguson). With the future at stake, Alex must become the great leader he never dreamed he could be.
The Kid Who Would Be King was written and directed by Joe Cornish, and stars Louis Ashbourne Serkis, Dean Chaumoo, Tom Taylor, Rhianna Dorris, Angus Imrie, Rebecca Ferguson, and Sir Patrick Stewart.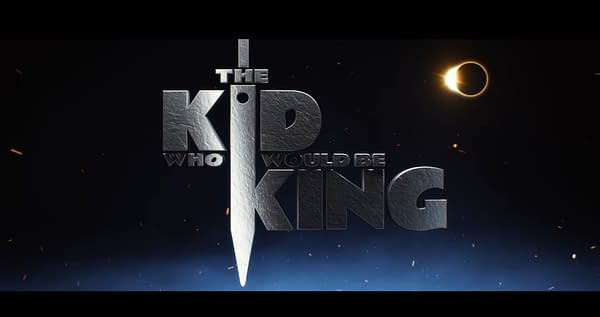 The film is set to open on January 25th, 2019.