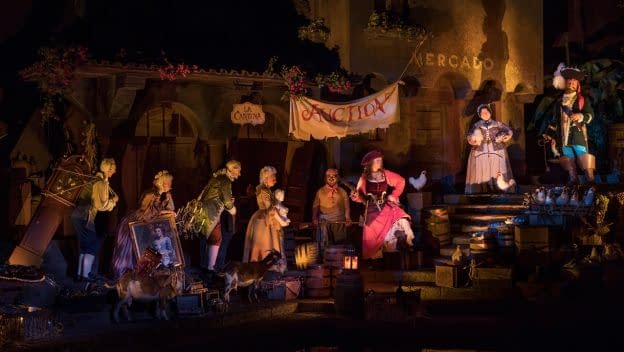 Mere weeks ago, the famed Pirates of the Caribbean ride in Walt Disney World closed to undergo a facelift. The famous auction scene with the redheaded pirate was replaced with a much more family-friendly scene. But don't fear — the redheaded pirate is still there. According to Disney Parks Blog:
"The pirate auctioneer now oversees a sale of the townspeople's most prized possessions and goods. In this scene, the familiar redhead figure has switched sides to become a pirate named Redd, who's just pillaged the town's rum supply and has something to say about it."
The ride reopened today, just in time for the spring break crowd. Disneyland Paris has already updated their ride, and Disneyland in California will be updating theirs later this spring.
Enjoyed this article? Share it!