Posted in: Movies, TV | Tagged: broken, hardys, impact wrestling, jeff hardy, matt hardy, reby hardy, ring of honor, roh, tna, wrasslin, wrestling, wwe
---
Reby Hardy Files New Twitter Brief In Feud With TNA Over Broken Hardys Trademarks Pro wrestling organization TNA is currently involved in a battle with its former talent, pro wrestlers Matt and Jeff Hardy, over their BROKEN gimmick. The gimmick was one of the few bright spots of an otherwise dismal 2016 that saw the company almost taken over by Smashing Pumpkins vocalist Billy Corgan before finally being actually taken over by Anthem Sports & Entertainment, who restored co-founder Jeff Jarrett to a seemingly important creative role. However, when the Hardys' contracts expired in February, they chose not to re-sign with the company, reportedly due to new provisions the company was reportedly asking all talent to agree to in new contracts.
Instead, The Hardys joined rival promotion Ring of Honor, winning the tag team titles and debuting as their BROKEN characters, prompting TNA to send cease and desist notices to the Hardys, ROH, and cable providers airing ROH's 15th Anniversary PPV. Matt Hardy's wife Reby Hardy took took the case to Twitter with an epic rant, humorously coining the phrase F*** That Owl in reference to Anthem's logo. Soon after, Hardy announced, in the midst of another rant, that the Hardys would have legal representation in the case going forward.
It's unknown what's currently happening in court, but in the court of public opinion, it's still Reby Hardy serving as the Hardys' most vocal representation. Hardy filed another complaint with the court via Twitter yesterday after someone told her that TNA was now putting trademark notices on videos from the BROKEN storyline. Bleeding Cool has obtained these legal documents, and reprint them below for you, the jury.
Hardy made a complex but convincing legal argument:
She even employed the rare but effective legal tactic of accusing her opponents of acting like scorned lovers:
Hardy also retweeted an exchange between her husband and Jeff Jarrett:
But quickly got back to the matter at hand:
At this time, the matter remains unresolved, but hopefully all of these tweets will bring a swift resolution to the conflict. In the meantime, there's some more sad news. The Hardy Store that sold Hardys merchandise has shut down.
However, rumor has it that could have less to do with the ongoing dispute with TNA, and more to do with rumors that the Hardys will complete their contract with ROH in April and join WWE, which, of course, will include selling merchandise through WWE's own outlets.
If that happens, Bleeding Cool will keep a close eye on the Twitter accounts of WWE's legal team, in case they decide to battle TNA as well.
---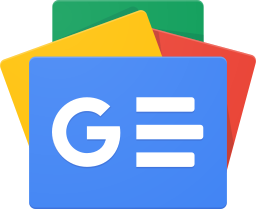 Stay up-to-date and support the site by following Bleeding Cool on Google News today!