Just last week, Legendary Pictures / Warner Bros. Pictures Pokémon: Detective Pikachu had it's world premiere in Tokyo Japan (as well as a select few screenings across the globe). Star Ryan Reynolds and co took the film super seriously, despite the children's animated series source material.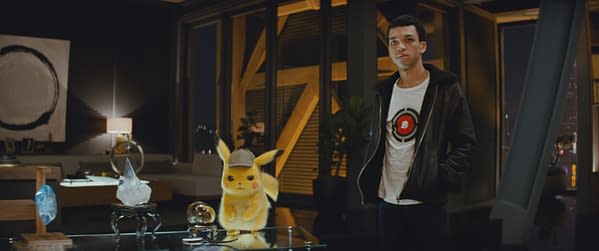 While speaking to The Hollywood Reporter, Reynolds, co-star Justice Smith, and director Rob Letterman expounded a bit on their positions within the Pokémon legacy.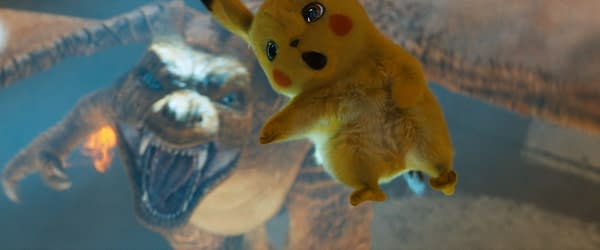 "You're sort of grappling with this beast," Reynolds began. "There's a reason that Pokémon's been a worldwide cultural phenomenon for so long and people are so passionate about it. But it was a great story and it worked whether you had Pokémon in it or not."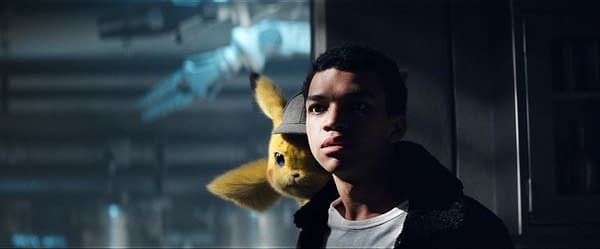 Smith is actually a self-professed huge fan of the source material. "I was a huge fan of Pokémon. I watched the anime. I had all the original cards. I played all the games. I had Pokémon Gold, Pokémon Crystal…. I mean, I was just a huge fan of it. It meant a lot to me as a kid and so to mix my job with my childhood, what's better than that? The character I was playing wasn't someone who was that well known. Yeah, he was in the Detective Pikachu game, but I felt free rein to kind of establish my own person in this universe."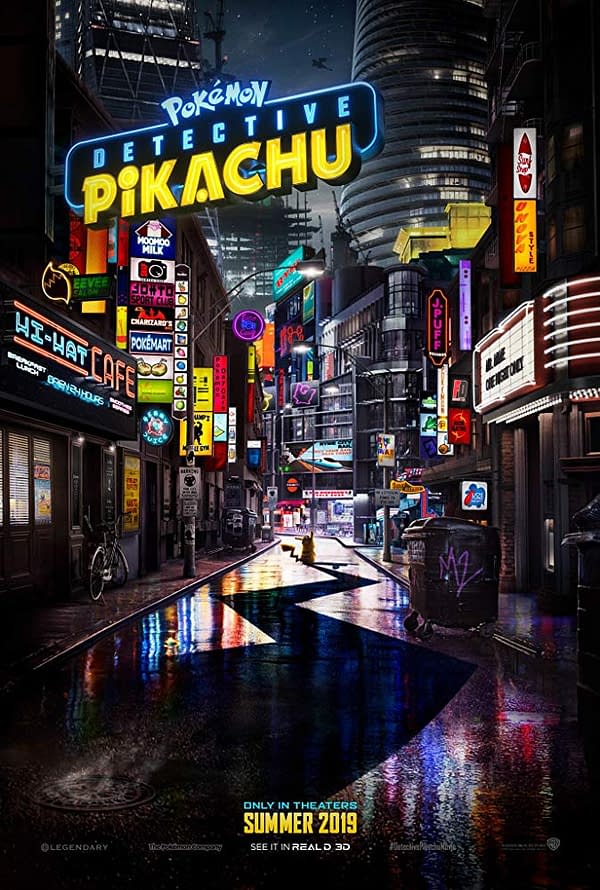 "It's a really hard thing to do. It really narrows down who can play that character," director Letterman explained. "We wanted somebody with a big personality who could come out of this adorable, little character. But they also had to have heart. Once I saw that clip [of Reynolds as Pikachu], I was done."
The story begins when ace detective Harry Goodman goes mysteriously missing, prompting his 21-year-old son Tim to find out what happened. Aiding in the investigation is Harry's former Pokémon partner, Detective Pikachu: a hilariously wise-cracking, adorable super-sleuth who is a puzzlement even to himself. Finding that they are uniquely equipped to communicate with one another, Tim and Pikachu join forces on a thrilling adventure to unravel the tangled mystery.

Chasing clues together through the neon-lit streets of Ryme City—a sprawling, modern metropolis where humans and Pokémon live side by side in a hyper-realistic live-action world—they encounter a diverse cast of Pokémon characters and uncover a shocking plot that could destroy this peaceful co-existence and threaten the whole Pokémon universe."
The first live-action Pokémon film is directed by Rob Letterman, and co-written by Nicole Perlman. The film stars Ryan Reynolds (as the voice of the titular Pikachu), Justice Smith, Kathryn Newton, Ken Watanabe, Khary Payton, Bill Nighy, Suki Waterhouse, Chris Geere, Rita Ora, and Omar Chaparro.
Pokémon: Detective Pikachu is set to hit US theaters on May 10th 2019, and Legendary is reportedly already working on a sequel.
Enjoyed this article? Share it!