Ryan Reynolds, Shawn Levy Reunite for Skydance Time-Travel Film
Actor Ryan Reynolds and director Shawn Levy, the duo behind the upcoming videogame adventure comedy Free Guy for 20th Century Studios, are not done with each other. Both reunite to collaborate to explore the realm of time travel in a film for Skydance. Production is tentatively scheduled to start in the last quarter of 2020, baring the status of the COVID-19 pandemic, according to The Hollywood Reporter. The project's original title was Our Name is Adam based on the work of T.S. Nowlin.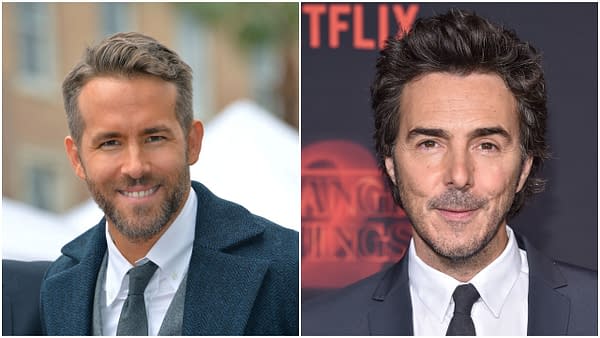 Levy tapped Jonathan Topper to write the screenplay. They previously worked together in the ensemble dramedy This Is Where I Leave You (2014). The time-travel project saw numerous delays dating back to 2012 cycling in-and-out of development. Tom Cruise was among many names once attached. Reynolds plays a time traveler who gets help from his 13-year old self. Both encounter their late father, who is the same age as his time-traveling counterpart.
Ryan Reynolds and Shawn Levy's Upcoming Projects
Free Guy, initially scheduled for a summer release, comes to theaters on December 11. Reynolds reprises his role as Michael Bryce in Lionsgate's The Hitman's Wife's Bodyguard tentatively scheduled for a 2020 release. Before production suspended on live-action work, Reynolds was in the middle of filming Red Notice for Netflix. The Deadpool actor reprises his role as Guy for Dreamworks' The Croods 2, which also premieres in 2020. Reynolds' other upcoming projects currently in pre-production include Clue, based on the popular board game, A Christmas Carol, and Dragon's Lair for Netflix.
Levy's preparing the fourth season of the Netflix sci-fi hit Stranger Things. He will also direct the remake ofStarman and Crater. Levy serves as an executive producer for Netflix's I Am Not Okay with This and ABC's Last Man Standing. How do you think Reynolds and Levy tackle time travel? Will Reynolds try to shoehorn as many pop culture references to time travel as possible?