While 20th Century Fox might be owned by Disney now that doesn't mean there aren't some interesting little projects coming out of the studio. One of those projects is Free Guy which is looking to be a whole different sort of video game adaptation. This is a story about a NPC, or a non-player character, that realizes he is in a game and instead of trying to be a bad guy he tries to be a good guy. Video game movies are notoriously hard to pull off and despite the fact that Detective Pikachu was pretty well reviewed this year it didn't break any box office records making just over $430 million worldwide. Director Shawn Levy is no stranger to how hard this sort of adaptation can be and he spoke to Empire about it and shared a new image from the movie.
"They have proven near-impossible to get right," he says. "I myself spent two years working on Uncharted. There's something very scary about trying to do a literal transposing of an experience that audiences can already get in the game."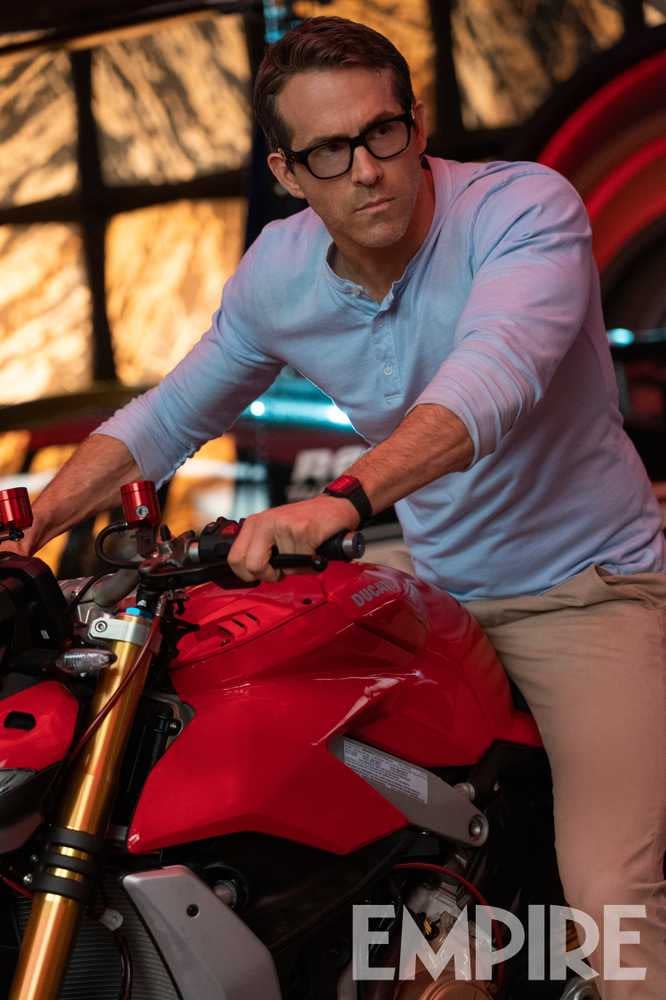 With a cast like Ryan Reynolds and Taika Waititi this is clearly going to be a comedy but that doesn't mean there isn't going to be some serious heart in there as well.
"It's a comedy, but we will never leave the emotionality of this movie," says Levy. "It's big-hearted and poignant, which is equally as important to Ryan and I as the spectacle and the action."
The fact that Fox is already promoting with this movie with an appearance at this year New York Comic Con and making sure it ends up in 2020 previews shows that they think they might have something interesting here. If nothing else it's going to be interesting to see how dated a movie like this feels by the time it finally comes out. Gamer culture moves quickly and what is funny now might not be funny by the time July rolls around.
Summary: A bank teller discovers that he's actually an NPC inside a brutal, open world video game.
Free Guy, directed by Shawn Levy, stars Ryan Reynolds, Jodie Comer, Taika Waititi, Joe Keery, and Utkarsh Ambudkar. It will be released on July 3, 2020.
Enjoyed this article? Share it!