Scaremy K's Horror Round-Up: 'Happy Death Day 3'? 'Three From Hell', Trailers, and More!
Welcome goblins and ghouls to the BC Horror Round-Up! This will be a weekly look at some little fiendish news stories, horrifying new trailers, and more. I am your host Scaremy K., and in this edition we will bring you news on if there will be a Happy Death Day 3, some new info on Rob Zombie's Three From Hell, scary cool film announcements, trailers, and more! So enter…if you dare!
Your Horror Host here love him some good atmospheric chills, and it looks like Emma Tammi's The Wind will deliver just that. A western vibe in a horror film? That send wonderful chills down my spine!
Lizzy (Caitlin Gerard) is a tough, resourceful frontierswoman settling a remote stretch of land on the 19th-century American frontier. Isolated from civilization in a desolate wilderness where the wind never stops howling, she begins to sense a sinister presence that seems to be borne of the land itself, an overwhelming dread that her husband (Ashley Zukerman) dismisses as superstition. When a newlywed couple arrives on a nearby homestead, their presence amplifies Lizzy's fears, setting into motion a shocking chain of events. Masterfully blending haunting visuals with pulse-pounding sound design, director Emma Tammi evokes a godforsaken world in which the forces of nature come alive with quivering menace.
In the complete OPPOSITE direction of atmospheric horror is the bluntness of the new Danny Trejo fright Bullets of Justice where he fights a race of pig people.
During the Third World War, the American government initiates a secret project named 'Army Bacon' in order to create super soldiers by breeding human beings with pigs. 25 years later a breed called "Muzzles" have occupied the top of the food chain, eating and farming humans like animals. Rob Justice is an ex-bounty hunter working for the last line of human resistance – a group of survivors hiding in a nuclear bunker deep underground. His mission is to find out how muzzles came to power and destroy them.
Sounds like a real squeal to me!
Hideo Nakata is returning to the franchise he scarred so many with, as he returns with a new film in The Ring series! Sadako will bring back the franchise, and we can't wait to shake hands with Sadako again, it has been too long!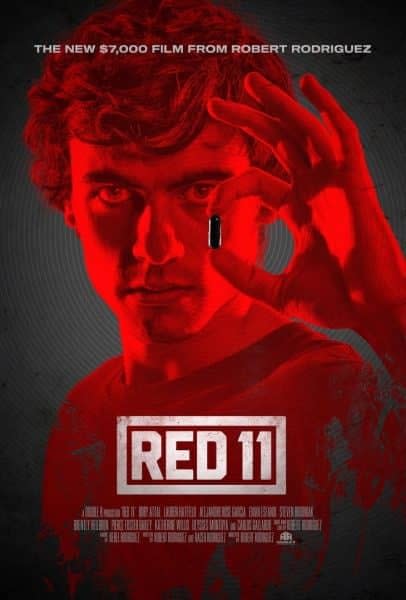 Robert Rodriguez has a new small-budget film titled Red 11 that will debut at this months SXSW in Texas. Collider debuted the poster and it sounds like a devilishly good time:
Red 11 is a horror-thriller set in a dark, twisted version of the Legal Drug Research world and is inspired by Rodriguez's experiences at a research lab where he earned the money to make El Mariachi. He co-wrote the script with his son Racer Max, who also appears in the film alongside Rodriguez's other son Rebel.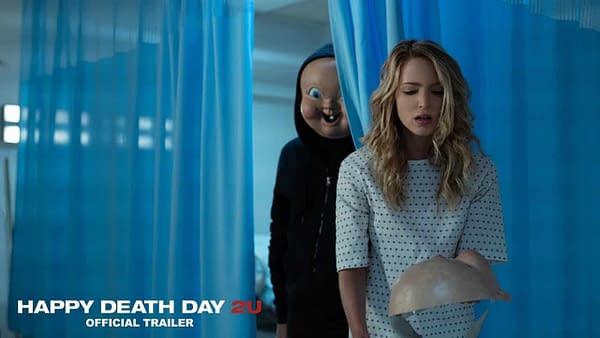 After the sub-par box office numbers for Happy Death Day 2U, it doesn't sound like our favorite horror producer Jason Blum is too keen on another installment. Answering a question from a ghoul on Twitter about a third film, he said this:

I hope he is just picking at scabs, as I still enjoyed the sequel. We shall see!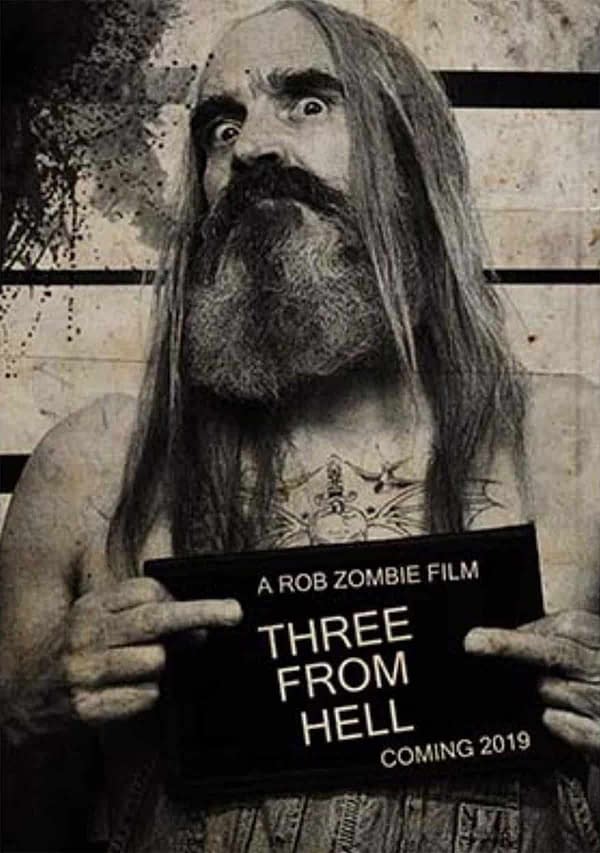 Three From Hell, Rob Zombie's sequel to much much-loved gore-fest The Devil's Rejects is adding even more people to its cast, as Jossara Jinaro has joined Sid Haig, Bill Moseley, Sheri Moon Zombie, Emilio Rivera, Danny Trejo, Kevin Jackson, Wade Williams, Jeff Daniel Phillips, Pancho Moler, Daniel Roebuck, David Ury, Sean Whalen, Austin Stoker, Dee Wallace, Richard Brake, Bill Oberst Jr., Dot-Marie Jones, and Tom Papa in the film. She will play the maid from the original film. No release date, or trailer, have been released yet.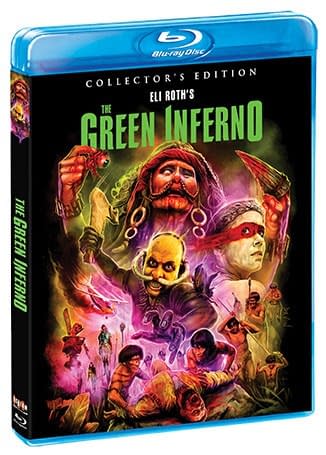 Eli Roth's The Green Inferno is getting a huge new Blu-ray from Scream Factory on April 23. Below you will find all of the spooktacular bonus features:
Two disc set – includes the exclusive original CD soundtrack by Manuel Riverio with bonus tracks not included in the film
NEW Into the Green Inferno – an interview with co-writer/producer/director Eli Roth
NEW Uncivilized Behavior: Method Acting in The Green Inferno – featuringinterviews with actors Lorenza Izzo, Daryl Sabara and Kirby Bliss Blanton
NEW Behind the Scenes footage – includes nearly an hour of never-before-seen footage
Audio Commentary with co-writer/producer/director Eli Roth, producer Nicolás López and cast members Lorenza Izzo, Aaron Burns, Kirby Bliss Blanton and Daryl Sabara
Original Publicity Featurettes including The Making of The Green Inferno
Theatrical Trailer
TV Spots
Still Galleries – Storyboards and Makeup Tests, Behind-the-Scenes photos, Village Construction, and movie stills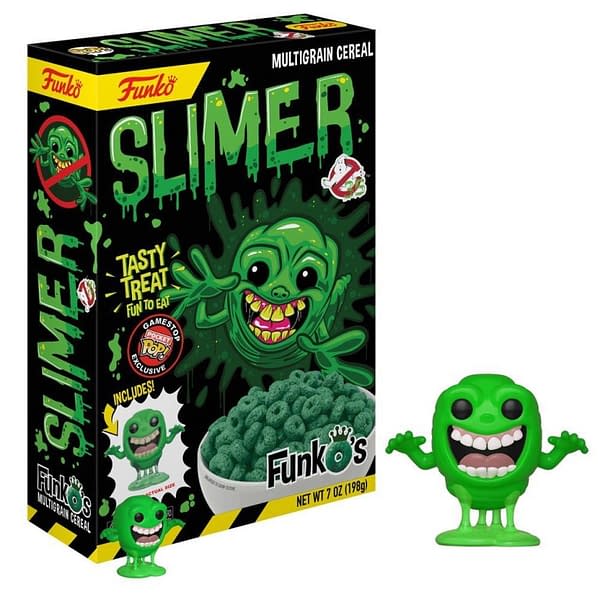 Funko is releasing Ghostbusters cereal with my good friend Slimer appearing in mini-Pop form inside as a prize! Normally he likes hot dogs, but he thinks that it is about time he got his due! Boo Berry was furious when he found out however. Such fragile egos on these ghosts. Look for the cereal in June.
The Worst Planet on Earth from Holomax on Vimeo.
Finally this week is a look at a new short film produced by Keeper of the Necronomicon himself, Sam Raimi. The Worst Planet on Earth is directed by Joe and Lloyd Stas and stars Olivia Newton and Michael Muyunda.
Trapped in the future after humanity has become extinct, Penny the astronaut attempts to find a way home alongside her new best friend, a useless wizard named Cola.
What a hellacious riot! Everyone, give them a hand!
That is it for this edition my fiendish friends. Until we meet again, may your days be short and your nights hellish!