New Scooby-Doo Animated FIlm Teams The Gang Up With Elvira This Fall
A new Scooby-Doo animated film is coming to DVD and digital platforms this fall, titled Happy Halloween, Scooby-Doo! This one sees the gang fighting living jack-o-lanterns alongside Elvira, Mistress of the Dark, and Bill Nye the Science Guy. It will also feature the usual voice cast for these films, including Frank Welker as Scooby-Doo/Fred Jones, Grey Griffin as Daphne Blake, Matthew Lillard as Shaggy Rogers, and Kate Micucci as Velma Dinkley. Bill Nye and Cassandra Peterson will voice their characters themselves, of course. Syfy Wire debuted the trailer for the film exclusively this morning, which you can see below.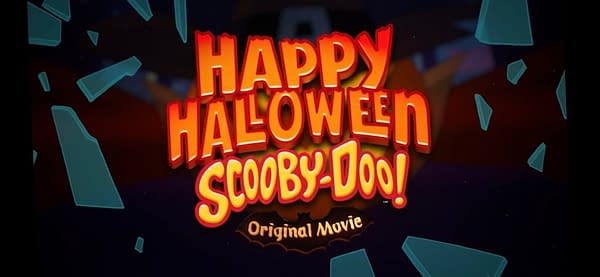 Scooby-Doo & Halloween Are A Perfect Match
"With fake monsters and candy galore, Halloween is heaven for these hungry foodies going door-to-door. But this year, their sweet holiday turns sour when the neighborhood pumpkin patch is infected by toxic ooze, creating high-flying jack-o-lanterns, and a king-sized pumpkin leader squashing everything in its path. It's up to Scooby-Doo and the gang as they team up with their pals, Bill Nye the Science Guy and Elvira, Mistress of the Dark, to solve this mystery of gigantic proportions and save Crystal Cove!"
This looks like a ton of fun. After the success of Scoob!, the property is enjoying a bit of a run here, with new Scooby-Doo toys selling briskly in stores and a younger crowd starting to discover the gang. Warner Bros. has to be happy about that. They do a lot of these straight to disc/digital films, it is what has kept the property alive over the years, but a Halloween one just feels perfect. Kudos for also getting Elvira as well, she should fit in perfectly in the Mystery Machine. Look for this new film in the fall, probably close to October.