Sean Gunn Defends Brother James Gunn After Guardians of the Galaxy Firing
Earlier this week, a shocking blow was dealt to the clickbait news industry when James Gunn was fired as director of Guardians of the Galaxy Vol. 3, putting an end to his nonstop stream of tweets about Donald Trump that we relied on each week to fill slow news cycles with low-effort clickbait articles. Of course, a blow was also probably dealt to society itself as, however bad Gunn's jokes were, Disney still capitulated to pressure from alt-right operatives acting in bad faith. But hey, what are you gonna do, right?
Tasteless and offensive tweets from Gunn dating back to 2008 were unearthed and posted by Mike Cernovich, a conservative outrage peddler annoyed by Gunn's criticism of the president, working under the logic that the best way to combat the insidious political correctness destroying American freedom of speech is to get people you disagree with fired for their tweets. Gunn's tweets joked about rape, pedophilia, AIDS, the Holocaust, and 9/11, so it wasn't surprising that Disney was unhappy. Disney swiftly fired Gunn, issuing a statement that called the tweets "indefensible and inconsistent with our studio's values," a phrase which here means "likely to make Disney look bad and therefore not financially lucrative," because corporations are not people and therefore they do not have "values" other than the price of their stock.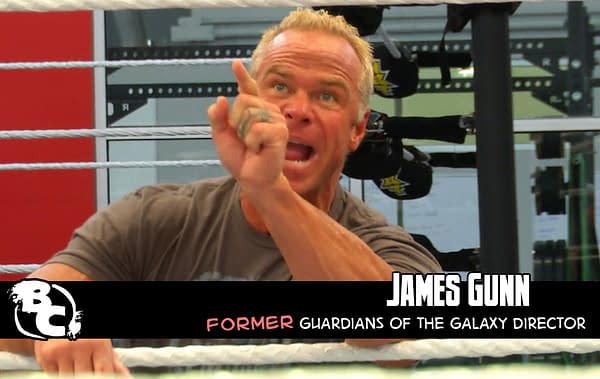 In the wake of the controversy, Guardians of the Galaxy star Dave Bautista defended Gunn, saying "I'm NOT okay with what's happening to him." Now Gunn's brother Sean Gunn has spoken out, posting the following on Twitter: