Sister Act 3 Needs Dame Maggie Smith Says Whoopi Goldberg
Sister Act 3 is still in development, but Whoopi Goldberg doesn't want to do it without Dame Maggie Smith also coming back.
---
Sister Act 3 has been in some stage of development for two years now, with little nuggets of information leaking here and there. We know Whoopi Goldberg is going to return to star. We know Tyler Perry is set to produce. We know Tim Federle (High School Musical: The Musical: The Series) will direct the film with a script from Madhuri Shekar (The Nevers), and that it will be on Disney+. Other than that…crickets. Goldberg said they would be getting the script at the end of the year, and has asked that everyone from Keke Palmer to Lizzo to Jimmy Fallon should be in the movie. One person that Whoopi says has to be back with her though is Dame Maggie Smith, as she recently told the British talk show Loose Women.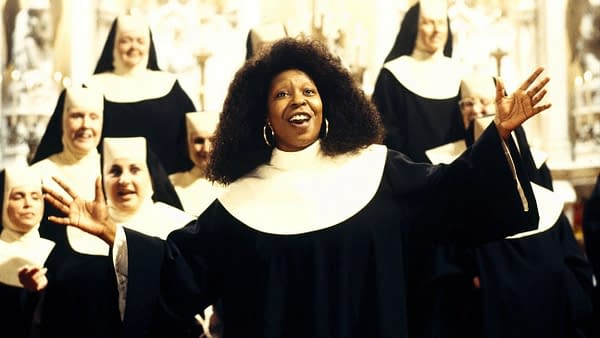 Sister Act 3 Is 20 Years In The Making
"One of the things that I want to make sure I do while I'm here is I want to let Maggie Smith know that I'm holding the part of Mother Superior for you," she said to the camera. "Because I just can't do it with anybody but you." Goldberg then went further, offering to move the production to wherever Smith may be if she can't travel to where they are: "So if you need me to come over here and shoot it and do whatever we have to do, we will do whatever you want us to do. Because we don't want to do it without you, Maggie."
Sister Act came out in 1992 and was a massive hit. It grossed $231 million worldwide, on a budget of $31 million. A sequel came out a year later, and while less popular, still grossed $125 million. The series was also turned into a popular musical, with a music by Alan Menkin. When Sister Act 3 is officially in production, we will let you know.