Posted in: Movies, TV | Tagged: agents of shield, Bobbi Morse, entertainment, Gideon Malick, Lance Hunter, marvel, television
---
Six Important Moments In Marvel's Agents Of SHIELD – Parting Shot
This article contains spoilers for the most recent episode of Marvel's Agents of SHIELD – Parting Shot.
.
.
.
.
. In the latest episode of Marvel's Agents of SHIELD we get to continue right where last week left off and what appeared to be a lead into the proposed spinoff series did indeed take place. This episode jumps around in time a lot, starting with Bobbi Morse being interrogated then jumping back to when they first start tracking Gideon Malick in Russia. I'm going to try and hit the important moments in chronological order.
1 – Morse and Lance Hunter hit the ground and start tracking Malick, which leads to them discovering that they have an Inhuman on site in a containment unit. Malick convinces the Russians that the best thing they could do is release the Inhuman, a General, and allow him to assassinate the Russian Prime Minister. Phil Coulson decides this is not a good thing and orders the team in to stop the General.
2 – The General's powers are pretty interesting in that he can create a shadow version of himself made out of dark matter. The shadow version is virtually unstoppable, easily taking out Mack and avoiding attacks by Daisy Johnson and Morse before going after the Prime Minister who is being protected by Hunter.
3 – Bobbi figures out how to stop the General. She races into to the middle of the bad guys and shoots him in the head, taking out the shadowform as well. This saves the prime minister, but between her and Hunter, they've killed two or three Russian officials in the process. The rest of the team escapes but the two are taken into custody and are being interrogated as spies working on Russian soil. President Ellis is brought in as well to try and find a solution to get them freed, but he can't acknowledge them without starting an international incident.
4 – The only solution, short of having them escape, is to have the U.S. government disavow Morse and Hunter. They would be free to go with the thanks of the Russian government but they could never been part of SHIELD or any other U.S. government agency again. We've been hearing about disavowing since Mission Impossible hit the airways decades ago, but this is the first time I've seen it in action. No one on the team is happy about this decision, but Mack takes it the hardest.
5 – The episode ends with the two getting a 'spy's goodbye', an anonymous drink sent to them. In this case from each member of SHIELD there. In an interview with Entertainment Weekly, executive producer Jeff Bell said the characters were written out specifically for them to go shoot the pilot for Marvel's Most Wanted. But the show hasn't been picked up yet. They just didn't want for Adrianne Palicki and Nick Blood to be off the show for a few episodes then come back for a couple only to be written out again. So they took the step to give them a good farewell.
6 – At the last moment we cut to Gideon Malick shooting skeet over a lake when his daughter arrives. Stephanie Malick is a good shot, knows everything that is going on with Hydra and is eager to meet Hive. And since she is being introduce at the ending credits of the episode, you know she has to be something important. There is no Gideon Malick in the comics so it makes sense that there is no Stephanie Malick as well. But that doesn't mean she can't end up being an established character with a different name… like Daisy Johnson was Skye.
The team is now smaller by two agents but they seem to be gaining Inhumans, so I'm seeing another shift in the series where we'll be getting more powered people. Which makes sense as when the series started there were no super powered people on TV. There was Arrow and that was it. Now there is the Flash, Supergirl, Legends of Tomorrow and more to come. Seems like a switch more towards the Secret Warriors makes sense.
Next week an anti-Inhuman hate group called the Watchdogs gets SHIELD's attention.
[youtube]https://youtu.be/ZYkZQccfygo[/youtube]
---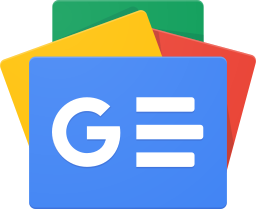 Stay up-to-date and support the site by following Bleeding Cool on Google News today!