Spider-Man: Into The Spider-Verse hasn't even released yet, but reportedly S is already hard at work on planning a sequel, AND an all-female spinoff project.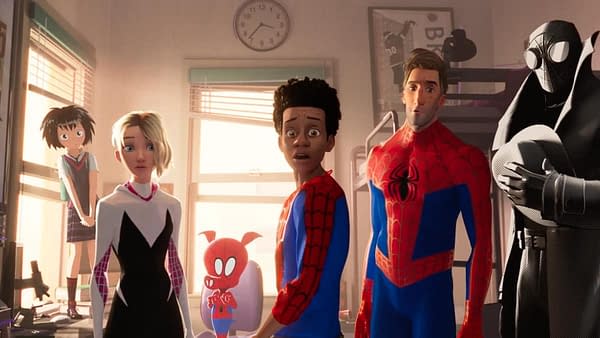 As The Hollywood Reporter says, Sony is looking at Joaquim Dos Santos (Legend of Korra, Voltron) to direct the Spider-Verse sequel.
Lauren Montgomery, fellow Voltron alum and co-director of DC's Batman: Year One and Superman/Batman: Apocalypse animated features, is currently in negotiations with Sony to head the all-female Spider-Verse spinoff project.
Amy Pascal will be back in the producer's chair for both.
Chances are these *may* be those recently announced Spider-Centric dates from Sony, but we're still thinking those will be for a Venom sequel and Jared Leto's Morbius film.
That's sort of all we know at this point, but chances are we'll be hearing more after Spider-Man: Into The Spider-Verse hits theaters next month on December 14th.
Enjoyed this article? Share it!