Sophie Turner is no stranger to tattoos- the Game of Thrones and Dark Phoenix actress has several- and she just shared an image of her most recent piece of skin art.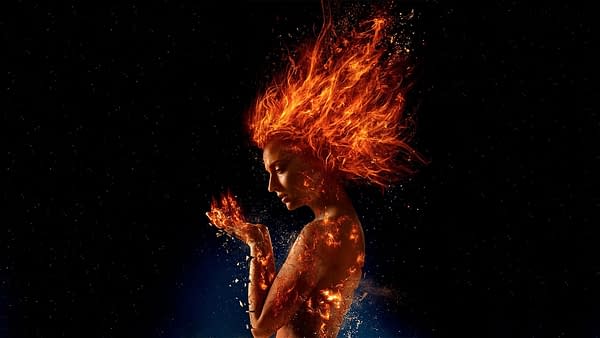 Turner has appeared as Marvel Comics character from the X-Men world Jean Grey, aka Phoenix in FOX films X-Men: Apocalypse and the upcoming Dark Phoenix. Apparently, the experience left a lasting impression on her, one she wanted to signify with a permanent reminder of her time with the fiery role.
View this post on Instagram

Despite two date changes and a rumored $200 million budget due to reshoots, the Simon Kinberg-directed film is expected to finally hit theaters this summer.
The X-Men face their most formidable and powerful foe when one of their own, Jean Grey, starts to spiral out of control. During a rescue mission in outer space, Jean is nearly killed when she's hit by a mysterious cosmic force. Once she returns home, this force not only makes her infinitely more powerful, but far more unstable. The X-Men must now band together to save her soul and battle aliens that want to use Grey's new abilities to rule the galaxy.
Dark Phoenix stars Michael Fassbender, Evan Peters, Jennifer Lawrence, James McAvoy, Nicholas Hoult, Jessica Chastain, Tye Sheridan, Sophie Turner, Kodi Smit-McPhee, and Alexandra Shipp.
It'll [hopefully] hit theaters on June 7th, 2019.
Enjoyed this article? Share it!