Spike Lee Short Film Links George Floyd, Eric Gardner, & Radio Raheem
Spike Lee has released a new short film titled When Will History Stop Repeating Itself? The short connects the deaths of George Floyd, Eric Gardner, and his Do the Right Thing character Radio Raheem to each other and showcases the part police brutality against Blacks plays a part in all of them. The 94-second clip was posted to the director's Twitter page and was debuted on CNN in an interview with anchor Don Lemon, where Spike Lee said, "We are seeing this again and again and again. This is the thing, the killing of black bodies, that is what this country is built upon." you can see the short below.
Spike Lee at His Most Powerful
Eric Garner died in 2014 in Staten Island after a New York City police officer put him a chokehold, and Garner had said, "I can't breathe" 11 times. Garner was pronounced dead at an area hospital approximately one hour later. George Floyd died on May 25 after former Minneapolis police officer Derek Chauvin was captured on video pressing his knee into Floyd's neck as the handcuffed 46-year-old Floyd repeatedly said, "I can't breathe." Floyd died later that day, and Chauvin was charged with murder and manslaughter. Both deaths have led to mass protests about racial inequalities and police brutality around the world, but especially in the US.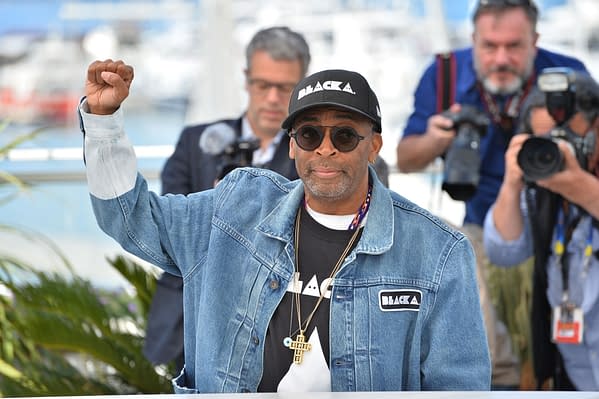 Spike Lee joint Do The Right Thing was released in 1989. It was a massive success with both audiences and critics and nominated for numerous accolades, including two Academy Awards. The film was recognized as being "culturally, historically, and aesthetically significant" by the Library of Congress and added to the National Film Registry in 1999. After the past week of events in the US, never has the work that Spike Lee did with that film felt more relevant than right now. His new movie Da 5 Bloods debuts on Netflix June 12.