Spiral Killer Approached the Role as Two Different Characters
[SPOILER WARNING for the ending of SPIRAL]
When you think about the intensity behind Tobin Bell's performance as Jigsaw in the Saw franchise, there's a lot to appreciate. Even after the character's death in the third film, his presence was a requirement, with Bell reappearing for every film up until Spiral, showing the strength of a solid villain.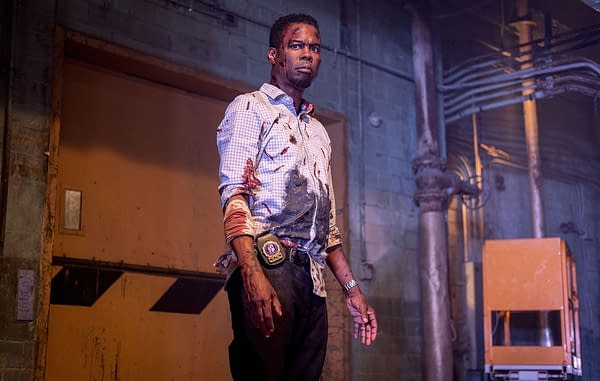 Knowing that the new film would require an adept killer, Spiral found their new killer with Max Minghella, as the architect of death traps. In a new interview with CBR, Minghella was asked about the pressures that come with filling the role of John Kramer, and the actor knew it needed to have his own touch.
The actor explains, "It was a huge amount of responsibility. Tobin has this extraordinary gravitas and presence and weight as an actor that I don't have. If I tried to emulate that, it would be completely bonkers. So from the outside, I wanted to approach it in a different way. I do think there's sort of two characters." Minghella continued, telling the publication, "There's Schenk and the guy at the end or whoever you want to refer to him as. It's a little bit of a meta performance, I think. He's a little bit outside of the stakes of the movie. I have to credit that to Josh [ Stolberg] because that was beyond the page, that kind of tonality to the character, which I thought was really fun."
The conclusion of Spiral felt very much in tune with the Saw universe, giving us a cliffhanger ending, a killer who escapes, and a taste for more blood, but if Saw/Spiral will actually continue remains a mystery. Last we heard, Lionsgate was thrilled to share that the franchise had surpassed one billion in box office profits, with the idea of continuing both Saw and Spiral (plus a TV series), but nothing is actually 100% confirmed as of now.
Would you like to witness more Saw, Spiral, or the return of Minghella's character for future stories?