Star Trek: Discovery Adds Three More To Its Starfleet Cast The cast continues to be revealed over at CBS All Access as production continues to finally roll along on Star Trek: Discovery. Terry Serpico, Maulik Pancholy and Sam Vartholomeos.
CBS announced that Serpico will play Admiral Anderson as part of Starfleet's top brass. That would be a far cry from the actor's first roll as a strip club owner on Donnie Brasco. His other roles include Purge: Election Year and The Inspectors.
The other two will be assigned directly to the series' home ship, the Starship Shenzhou. Pancholy will be hanging out in the sickbay as the ship's chief medical officer, Dr. Nambue. Pancholy is best known for his roles on 30 Rock and Weeds.
And then Vartholomeos will be at hand as a Ensign Wesley Crusher precursor, Ensign Connor. He'll be playing a junior Academy officer assigned to their field tour on the Shenzhou. The actor's prior credits include The Following and The Secret Life of Walter Mitty.
It would seem there are probably new casting announcements to be made shortly since there's likely at least one less extra on set. Last week an actor named Andrew Mackay posted a photo on instagram with a caption of "Hanging out with my new Klingon crew on set of the new #startrek". The post was quickly deleted, but not before fandom had already lept all over what appeared to be a radically changed Klingon character design. There's not been a lot of word about what's become of Mr. Mackay, but since studios aren't fond of uncontrolled BTS photos, we expect that there's been a call to central casting for a new Klingon. Preferably one without a working camera on their cell-phone.
The trio join a large cast which includes The Waking Dead star Sonequa Martin-Green, Doug Jones (Hellboy), Michelle Yeoh (Crouching Tiger, Hidden Dragon), Anthony Rapp (A Beautiful Mind), Shazad Latif (Penny Dreadful), Mary Chieffo (Shelby's Vacation), Chris Obi (Ghost in the Shell), and James Frain (True Detective).
Discovery's premiere date has been in a state of flux over the past six months. It was initially set to premiere in January, and then then been pushed to May, and it's now pushed yet again without a specific next publicly stated release date. Discovery's original showrunner Bryan Fuller stepped down last year, ostensibly to focus on American Gods. Gretchen Berg and Aaron Harberts have since stepped in to try to get the series out of drydock. Unfortunately their prior collaborations have resulted in less than the best of series with Reign, Revenge, GCB, and Off The Map.
---
---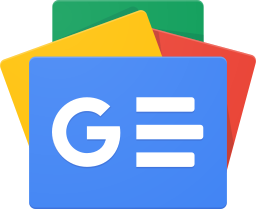 Stay up-to-date and support the site by following Bleeding Cool on Google News today!